Follow Up to Launch of the Visioneers Project October 9, 2022
Bulletin Vol. 3 No. 8
Plan of Action 2023
‍Dear ,
As a registrant of the Launch of the Visioneers Project of October 9, 2022, you will remember we promiosed that the Launch was the beginning and that we would follow up with new material.
So, here we are keeping our promise with a most exciting plan of action for 2023.  This is outlined in the Visioneers Bulletin Vol 3 No 8 included with this email.
You are now invited to participate.  To do so fully, we ask that you become a Visioneer by joining the Network as a complementary or supporting member at https://thevisioneers.ca/join. 
The task before us is urgent for humanity and we ask that you send this material into your network to those whom you feel will want to participate.  They will be able to experience the program from the beginning whenever they start as all content will be posted on the website.
It is with great enthusiasm and excitement that we send you the first Visioneers Bulletin of 2023 following the successful launch of the Visioneers Project on October 9, 2022 called
Waging Peace
Building Humanity's Golden Peace
The Bulletin is entitled
Visioneering Is Not a Spectator Sport
Reaching for Higher Ground
In-Gathering the Family of Peace Builders
Ready to Wage Peace
Included in this Bulletin is a Plan of Action for 2023 set out as an adventure, a Journey with 12 stops along the way from January 27 to June 23.
At each stop at two week intervals you will receive 2 gifts to experience.  These are described in the Bulletin.  Plan to set aside 2 hours over the 2 week intervals to enjoy them and build your own capacity to participate.  This is what we mean by saying that Visioneering is not a spectator sport.  All of us are being called to participate in a profound change sweeping the whole of humanity to break free from the old paradigm of seeing the world as  a resource to be exploited and its inhabitants as separate from each other and all other life.  The new paradigm calls for seeing the world as a dynamic living whole in which human beings as its most evolved species embrace a consciousness of unity and cooperation to build a peaceful and sustainable future.
The last event on our Journey following June 23 will be a celebration moment, when those of us in the northern hemisphere can look forward to the summer and especially the fall of 2023 when we will have the capacity to build Visioneers Leadership Circles and extend our Youth Leadership Circles along with a School Twinning Project for high school and university students.  In the southern hemisphere, the winter can be a time of rest from which spring will emerge with energy to carry forward the plan of action.  
As we go on this Journey, it will be a special pleasure to hear from you so that we can add your ideas into the mix as we go.
This project is meant to inspire action.  Your invitation to participate is in play.  To begin, read the Bulletin, follow the links and remember that this is a Collaboratory, where individuals, networks and organizations work on projects of meaning, depth and maturity as we build and expand the global Web of Good Work with people of like mind and heart.
Peace is more than the absence of war.  We are meant to nurture and look after each other.
The window of time is now open for us to do this in a more determined and comprehensive way than ever before on the planet.  The need to do so is urgent. 
Let's go for the gold!
In friendship, 

Gerri and Des
Visioneers Bulletin
Vol. 3 No. 8

Visioneering is not a Spectator Sport
 
Reaching for Higher Ground
In-Gathering the Family of Peace Builders
 Ready to Wage Peace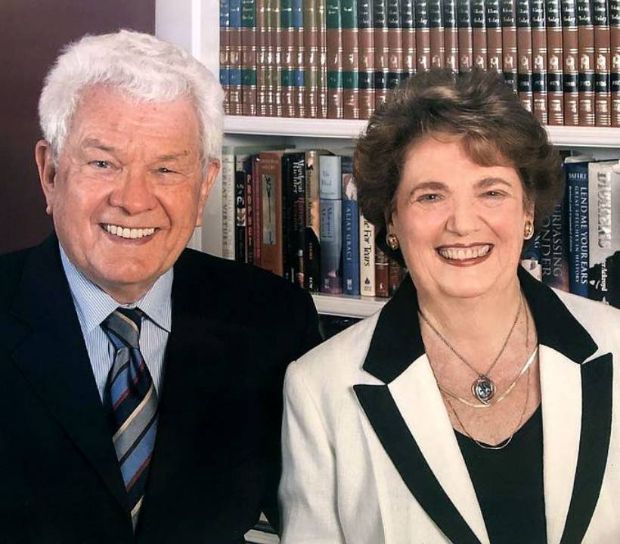 ‍Founders Dr. Desmond Berghofer and Dr. Geraldine Schwartz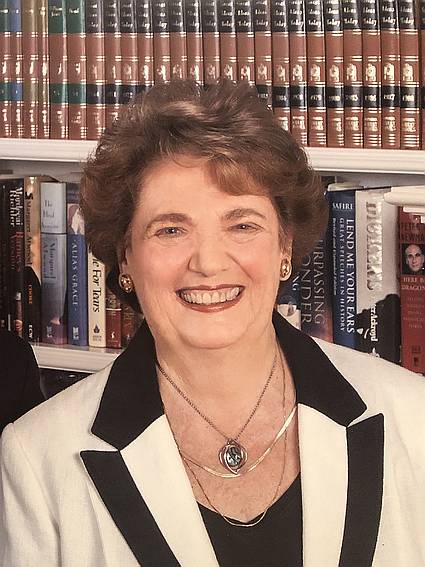 ‍Building the Collaboratory
Individuals, networks and organizations
working together for a higher purpose
 
We are living at a time of existential..

Polycrisis 
Where global interconnected disasters such as war, famine, floods and pandemics amplify and compound the effect, creating a catastrophic parade of misery… reported by the dark messages of all the channels of communication on a daily basis. This overwhelms the senses of people worldwide and produces a false picture of who we actually are and could be.
In response, 
we need to create a massive global movement
beyond borders and barriers
to unleash an unparalleled cascade of good work.
We need to replace those vicious circles with virtuous circles,
using a multigenerational approach with young people in high schools and universities willing to work with energy and passion in areas of concern and willing to work with their elders, as well as teachers who are able to impart wisdom, mentorship and leadership through their own examples.
Most importantly,
We need to work together
across all the silos of individual
concern to focus on

Waging Peace
with boldness, courage and 
strategic intention
by
Working together to
create humanity's golden peace
https://thevisioneers.ca/activities/wisdom/humanitys-golden-peace
Note:  All links are repeated at the end of the bulletin.
If you are willing to learn about how we intend to achieve this goal, read on… 
Your invitation to participate is now in play, if you choose.
‍This Bulletin begins an action plan for 2023
by describing two products which will be delivered every two weeks over the next 6 months:
1. Ten Wisdom Episodes by global thought leaders (one each time). 

2. Twenty 30 minute episodes of the Visioneers Audio Theatre (two each time), which describes a powerful future world vision that complements the Wisdom Episodes.
This begins a Journey
we will take together, into fresh conceptual space to build a New Story for humanity for achieving a peaceful sustainable future.  Set aside two hours over a two week period each time a new episode is received to experience each stop on the Journey and consider how you might act to help build the Story.

Waging Peace is not a spectator sport. 
It requires study, reflection, and action.
The human community is urgently in need of your contribution at any level. 
Every action counts.
This Bulletin is the starting place.  We are including the first gifts to get you going:
1. The recording of the Launch of October 9, 2022.  Watch this again to be inspired to get on the road https://thevisioneers.ca/events/waging-peace. 
2. The Introduction to the Audio Theatre.  Listen to this to prepare for the episodes that will follow. https://thevisioneers.ca/activities/the-audio-theatre
‍The Follow-up to the Visioneers Launch of 
October 9, 2022
Thousands of viewers in 62 countries have already seen the launch of this project called 

Waging Peace:

Building Humanity's Golden Peace
 You can watch the recorded video of the launch and share it with those who would value it. It has already had reviews of universal positive acclaim. We are told it is a beautiful, inspirational experience.
 Here is the link to the recording 
‍Now, we are beginning the next phase in the Visioneers Project.  The journey begins here—strap on your seat belts, we are ready for take off.
In 2017 we celebrated the 25th anniversary of the Visioneers book and Audio Theatre, thinking how relevant and important its message, vision and story had become.  Since that time we have been working to take it out into the world.  We built a website and created three platforms for capturing and celebrating the exceptional contributions being made by people all over the world to creating a positive future.
In October 2022, we launched the project and produced the memorable recording now available for all to see.  It took us five years from 2017 to get to this point.  If we had felt then that it was time to act, today the project, the visions and the story are in even more urgent need of telling. 
Now, here we are, ready to begin the journey.
We begin by reintroducing the Visioneers Audio Theatre.  This was first released as a set of audio tapes when the book was published in 1992. It is a serial dramatic telling of the story in 30-minute episodes with additional commentary featuring Geraldine Schwartz and Desmond Berghofer as readers and actors.  Listen to the story as you consider the wisdom experienced in each wisdom episode to help you apply your own vision and contribution. The audio theatre is rich with images and vision of the peaceful sustainable future that the wisdom episodes call for. Together they provide powerful synergy to inspire action to Wage Peace and achieve the transformation so badly needed at this time. 
In 2017 we remastered the Audio Theatre as a digital recording and put it on the website.  But we haven't done much to promote it.  With this message, that is about to change.
‍

‍

The Visioneers Audio Theatre
‍The Story that Provides the Overarching Vision
When we remastered the Audio Theatre we created an Introduction that would enable new listeners to understand what they were about to hear.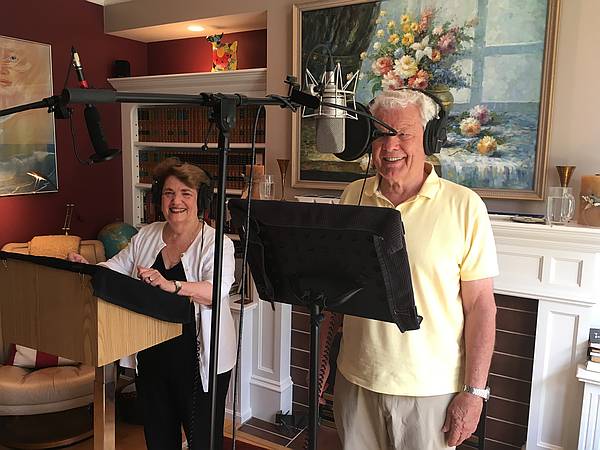 Here we are in 2017 recording the Introduction
In this Introduction we tell you about the origin of the audio theatre and give you a sense of what you will find when you listen to the following episodes.  It is a punchy animated introduction, which we think you will enjoy.
We are including the Introduction here in this Bulletin to get you ready for what you will receive on February 17 when we will send out the first 2 episodes of the audio theatre along with the first wisdom episode from our global thought leaders.  You will find they complement each other effectively.
As you listen, we suggest you keep a note pad by your side as your own ideas flow in so you can share them with us.  Remember you are not alone on this journey.  You are in a cohort of fellow travellers, now in 62 countries, of every age from high school students to elders.  Many of them are leaders who will be sending this opportunity into their networks, and to their special friends and colleagues with whom they share heart and mind.  You can do this, too, at any point on the journey. Whenever a new listener starts, they will be able to go back to the beginning, for we will post each segment of the audio theatre and wisdom episodes on the website as we go.  
There will be 12 stops along the way as we send out a new wisdom episode and 2 new episodes from the Audio Theatre every two weeks from February 17 to June 23.  Then we will host an online celebration to mark the achievement so far, and after that continue with the action plan that will include the new ideas generated during the release of the episodes.
Take time to make your own contribution to the Collaboratory we are building with this project.
 By participating in the journey, you and your fellow travellers will be contributing to the Upshift that global elder, Ervin Laszlo, is now calling for as we invent the new and better future together that our wisdom keepers collectively are calling on us to urgently do.
Begin now, by rewatching the October 2022 launch, even if you have watched it before or attended live as it is the inspiration for what now begins https://thevisioneers.ca/events/waging-peace/on-demand. 
Then listen to the Introduction to the Audio Theatre  to prepare for the episodes to follow https://thevisioneers.ca/activities/the-audio-theatre 
‍Join The Visioneers Network
‍If you are not already a member of the Visioneers network, we hope that you will choose to become a Visioneer by joining the network with a complimentary membership at no cost, or, if you can, with a contribution to assist the development of the project so that others may receive it at no cost.  To join the Visioneers International Network go to https://thevisioneers.ca/join.  Choose one of the options and we will be pleased to welcome you to this growing movement committed to acting to create a peaceful sustainable future for all humanity.
‍So the Journey Begins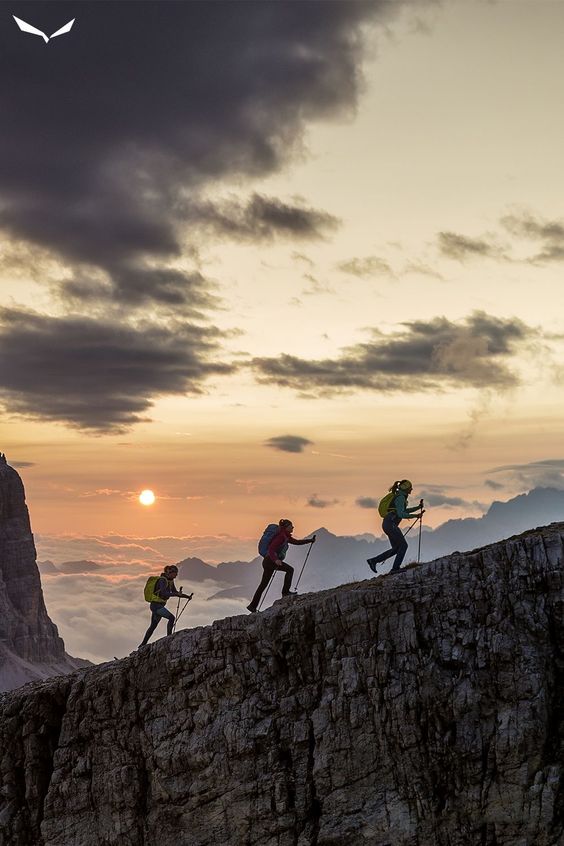 ‍Let's get started together.
‍ ‍The wisdom episodes and the gift of the audio theatre will take travellers on a life journey to develop their own contribution to global peace by inspiring in each mind and heart a vision of what they are meant to do.
Our wisdom keepers tell us that if we want a different future from the one expected by our current action, we will need to invent it. 
Our leaders understand that much of the fabric of this new future is already taking place all over the world in isolated silos, unknown beyond their own communities.
Our task is to gather these stories, break them out of their silos, work together to find the treasures and examples already underway, and to tell a new story and create the missing pieces as we proceed.
The Visioneers website will provide the platforms for our collaboration as we work together on a new story for the future.
‍Visioneers Interconnected Platforms
‍The Visioneers International Network has built 3 connected platforms to honour  celebrate and promote the achievement of outstanding individuals, whose examples are a demonstration of human goodness evolving towards a new maturity and a sense of values based on service, kindness, and compassion.

Here are the platforms the Visioneers have designed so far. 

1. The Visioneers International Virtual Exposition Web of Good Work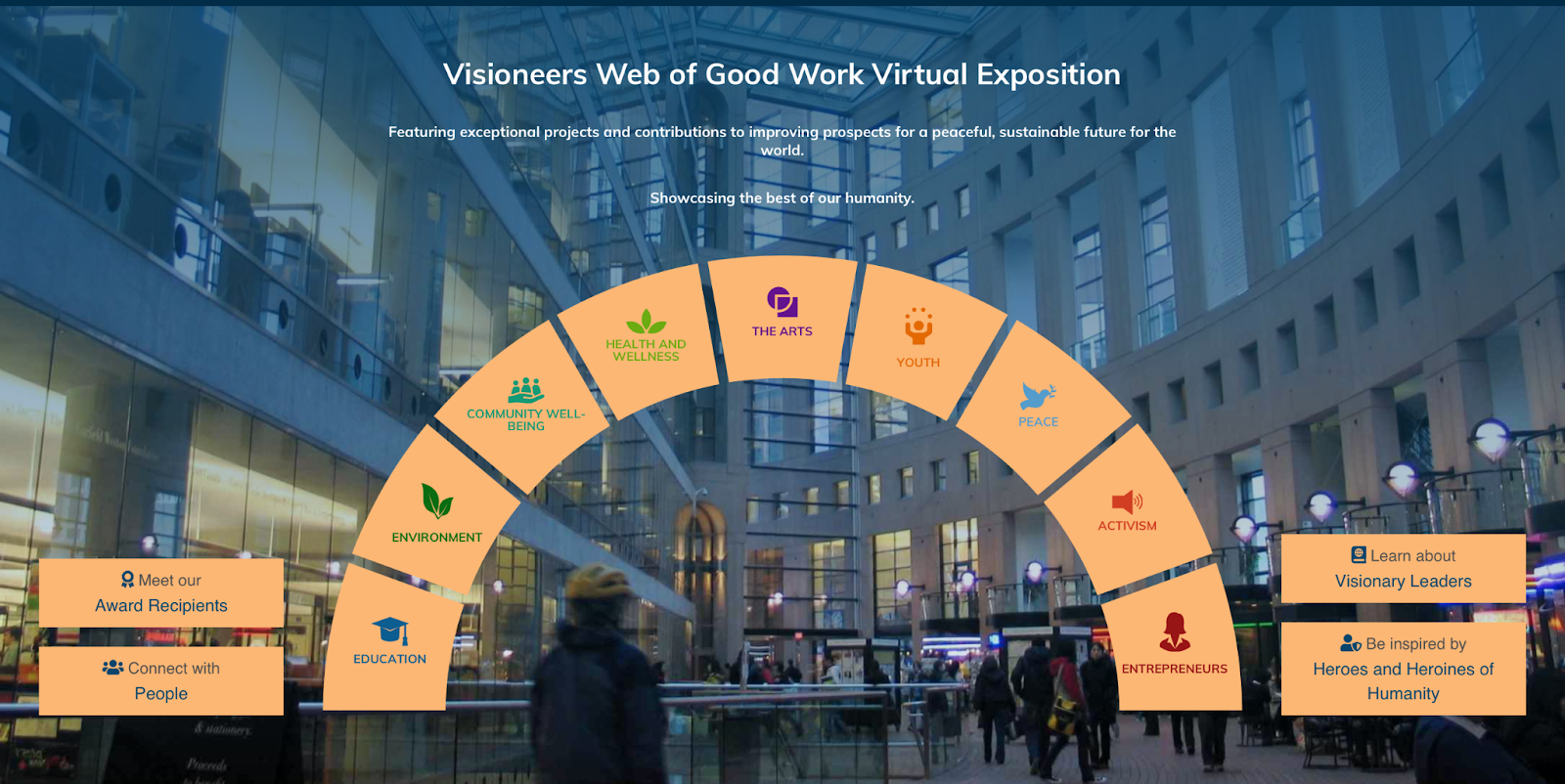 ‍Explore 11 corridors (categories) of outstanding good work. You are invited to add the stories of good work in your community to the Virtual Expo. 

2. The Visioneers Masterworks Emporium of the Great Work of our Time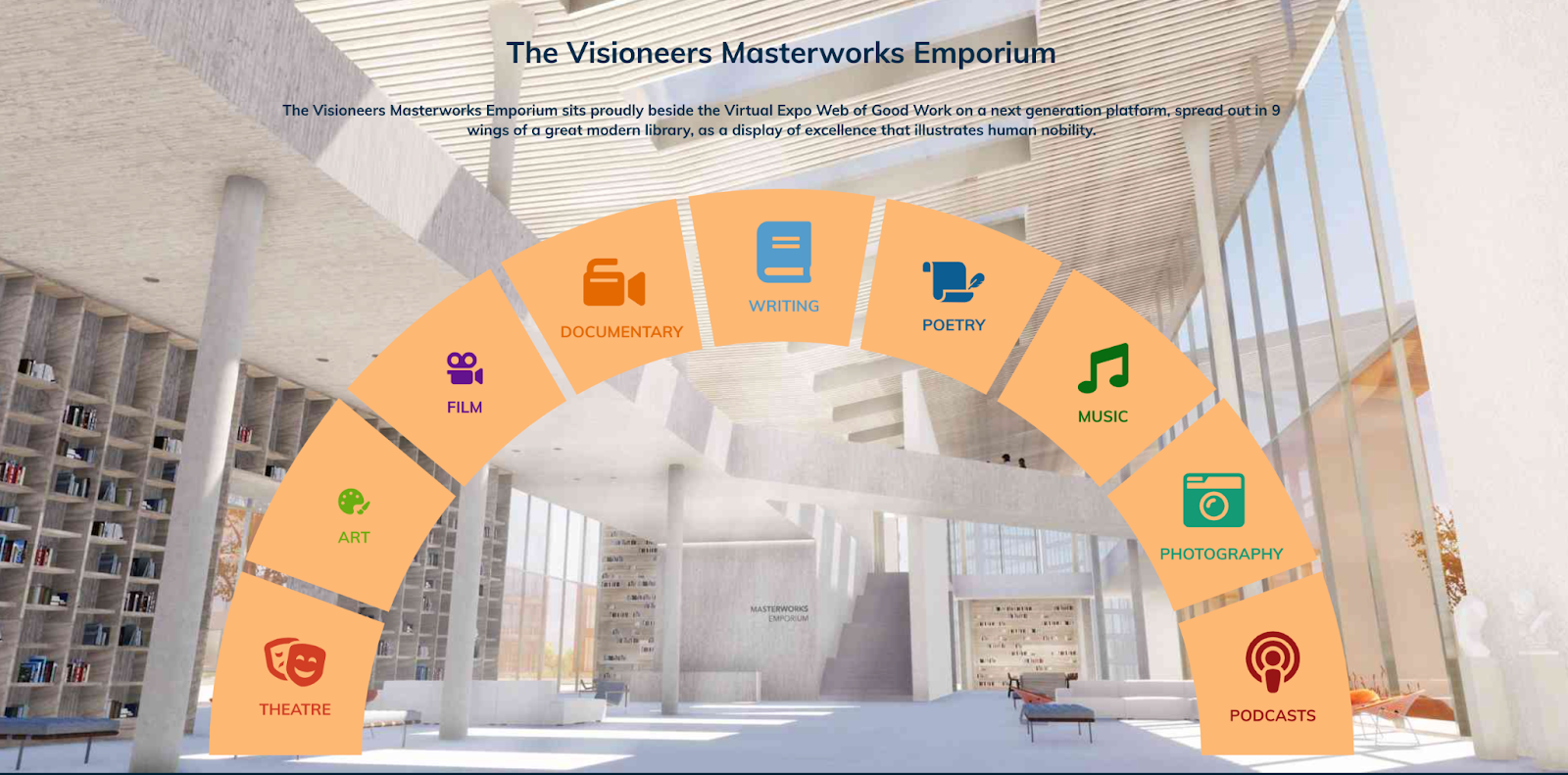 ‍Browse through a splendid modern library in 9 sectors inspired by the Ancient Library of Alexandria. You are invited to add the outstanding good work of your award nominees to the Masterworks Emporium.  
3. Wall of Stories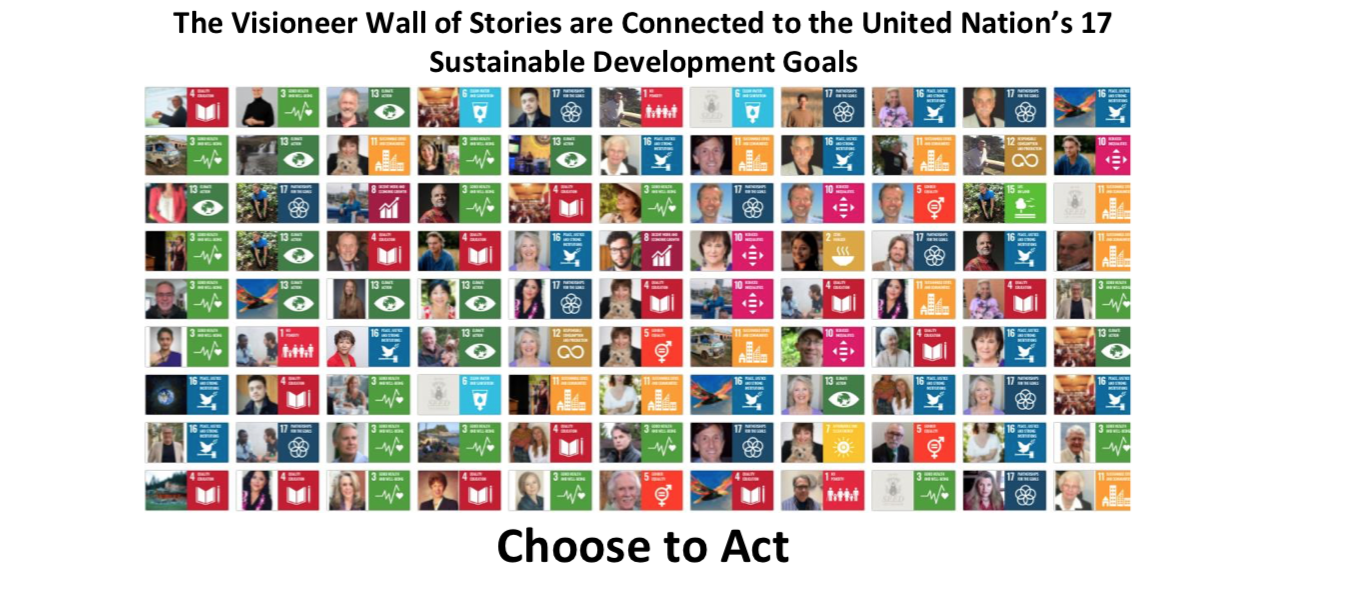 ‍Each brick in the Wall of Stories is colour coded to the UN 17 SDGs. 
Experience the good work of these stories.  Clicking on any brick in the Wall of Stories takes you to the detail in the Virtual Expo.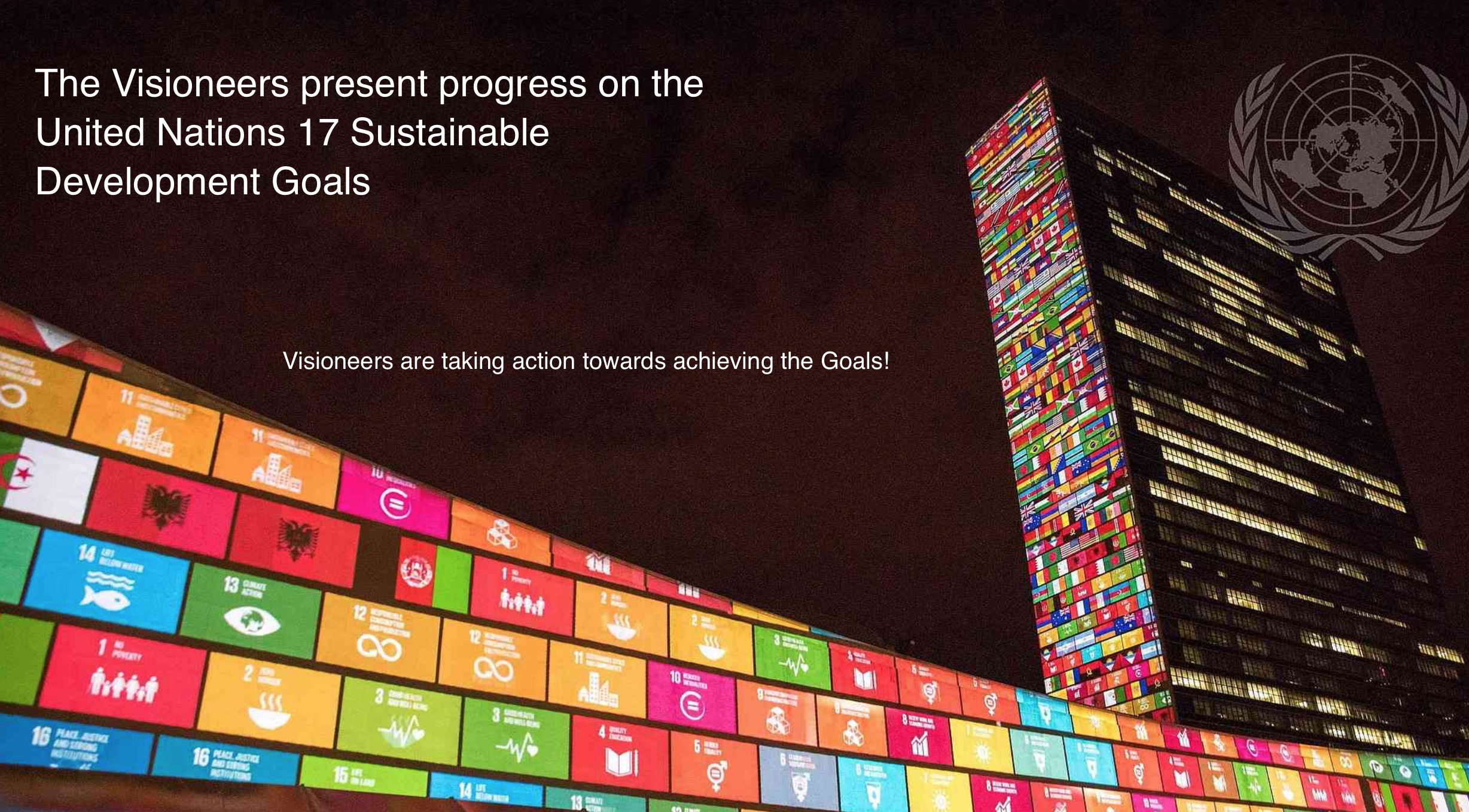 ‍The United Nations 17 Sustainable Development Goals present examples of the high standard of achievement humanity needs to achieve the Golden Peace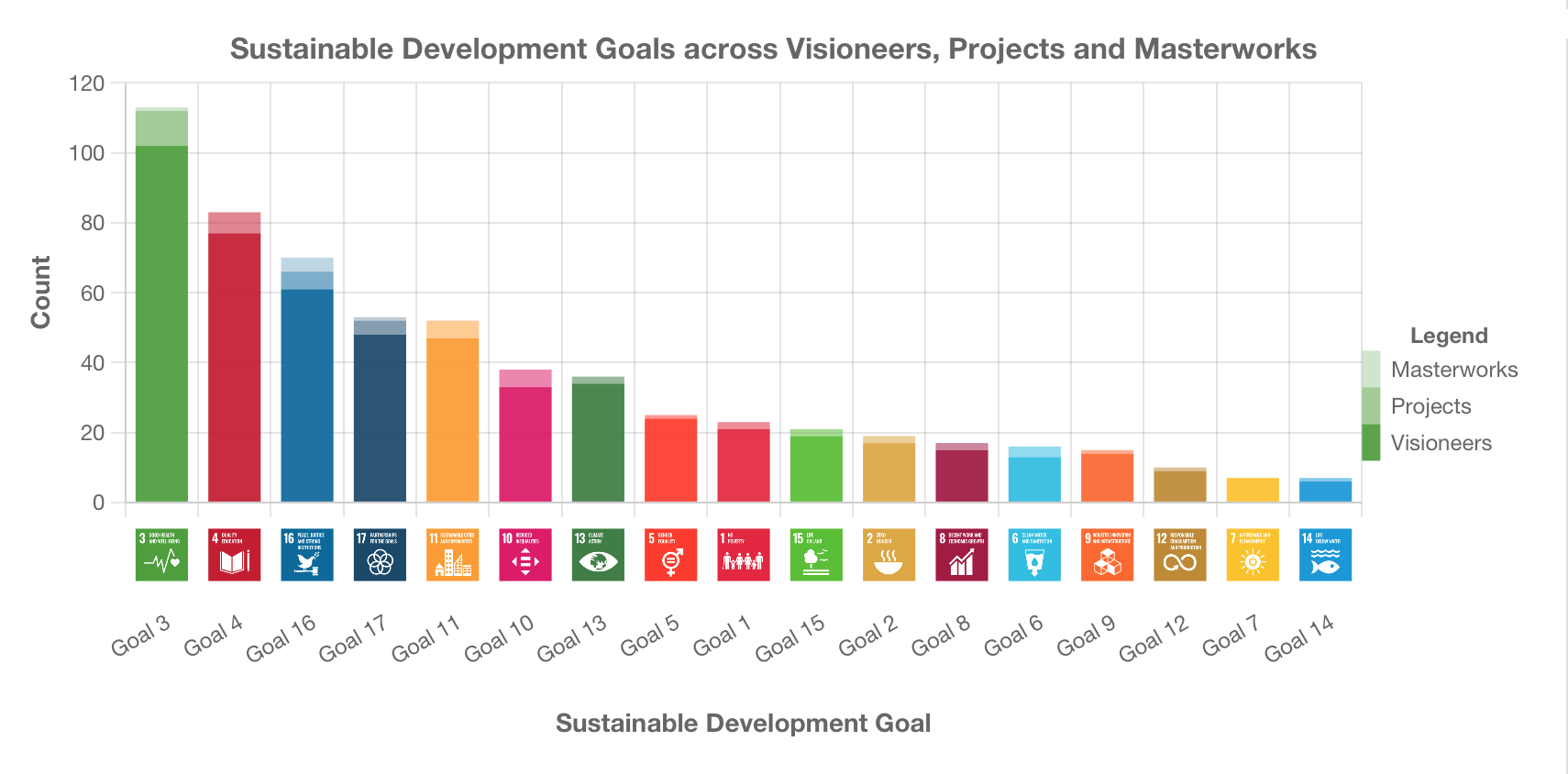 ‍Understand the connection between Visioneers projects and the UN 17 SDGs.
‍To all of this we are now adding Visioneers Leadership Circles as a way for Visioneers to come together to work on projects and have them recorded on the website.
‍Visioneers Leadership Circles
‍Visioneers Leadership Circles
A Visioneers Leadership Circle is formed by three or more people coming together to turn the lens on their own community and describe the good work now going on, then to go further to identify what more needs to be done and to take action on doing it.
To learn more about forming a Visioneers Leadership Circle go to https://thevisioneers.ca/events/waging-peace/visioneers-leadership-circles-event-handout.  By being part of the Visioneers International Network, you can add your project to the multitude of stories of good work on the website and spreading around the world.
Visioneers Youth Leadership Circles
We are creating a particular focus on youth as the generations who will have the responsibility to nourish and sustain a powerful new story for the future. See more details at https://www.youthleadershipcircles.com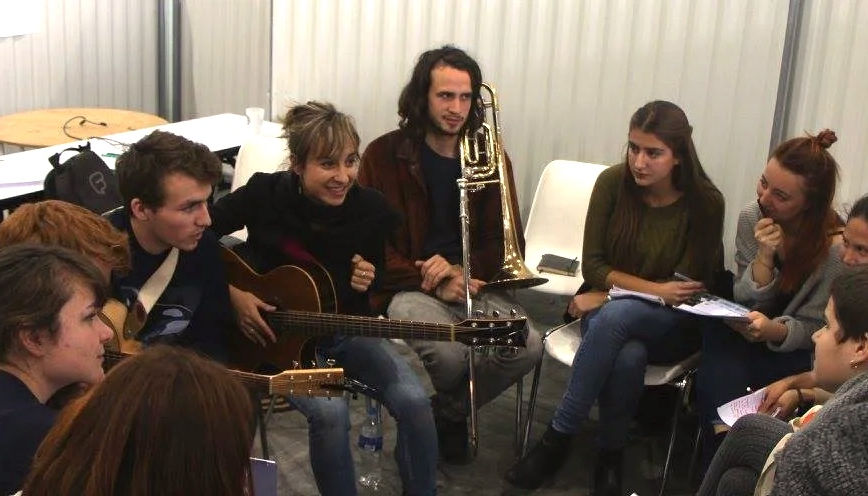 ‍A focus on Visioneers Youth Leadership Circles will be in schools, beginning immediately in participating schools in Vancouver, then spreading around the world in a school twinning project focusing on waging peace through education.
Building the Collaboratory:
In-Gathering the Family
It is the special request to any Visioneer to enlarge the cohort of exceptional individuals, organizations and networks by nominating and inviting examples from their own community.
The Visioneers continue to build an outstanding cohort of Leaders worldwide nominated by their fellow Visioneers.

Here are some examples of the leaders posted this quarter who are joining us in 2023: 

‍Barbara Marx Hubbard 
Heroine of Humanity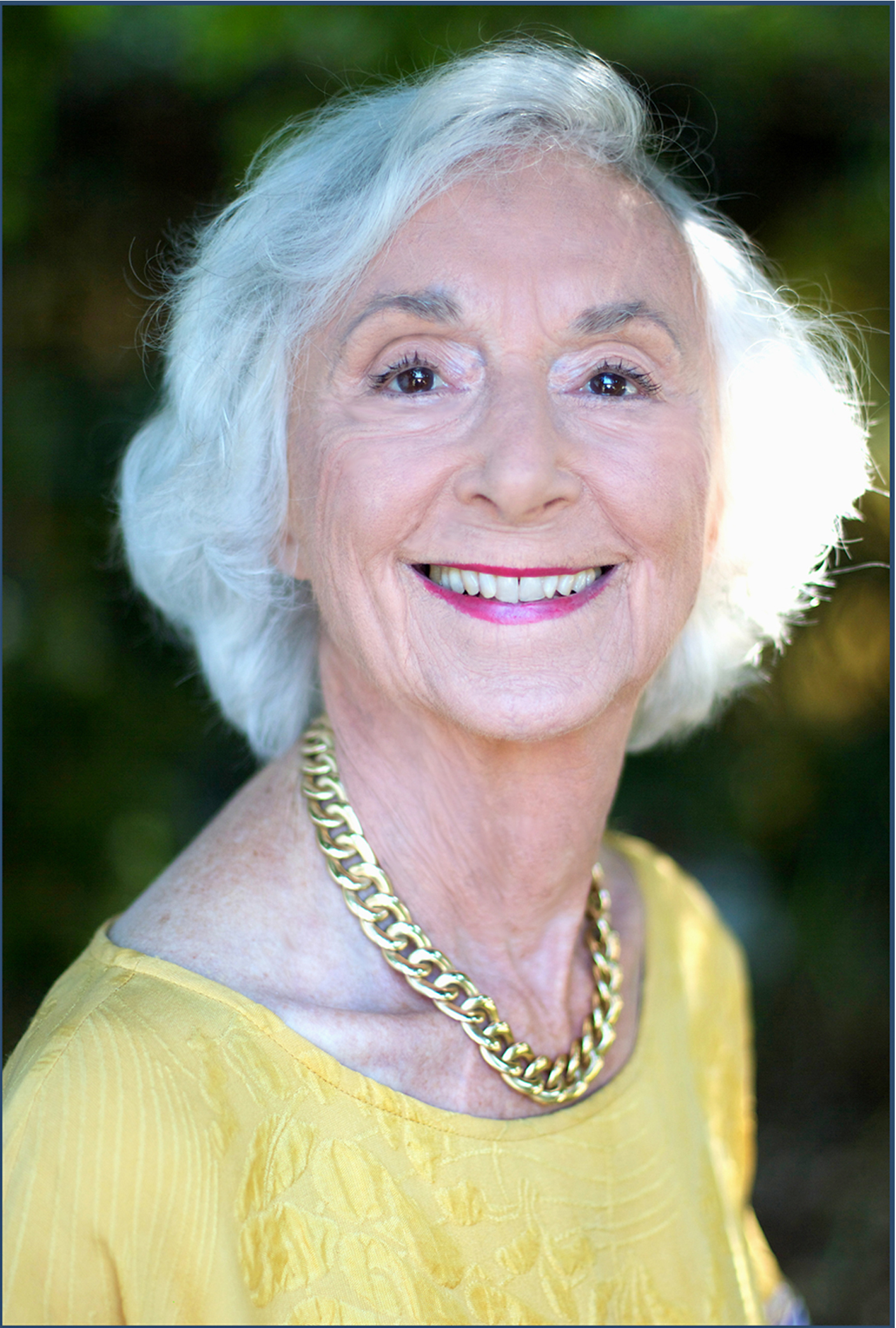 ‍Dr. Santa Ono  
Hero of Humanity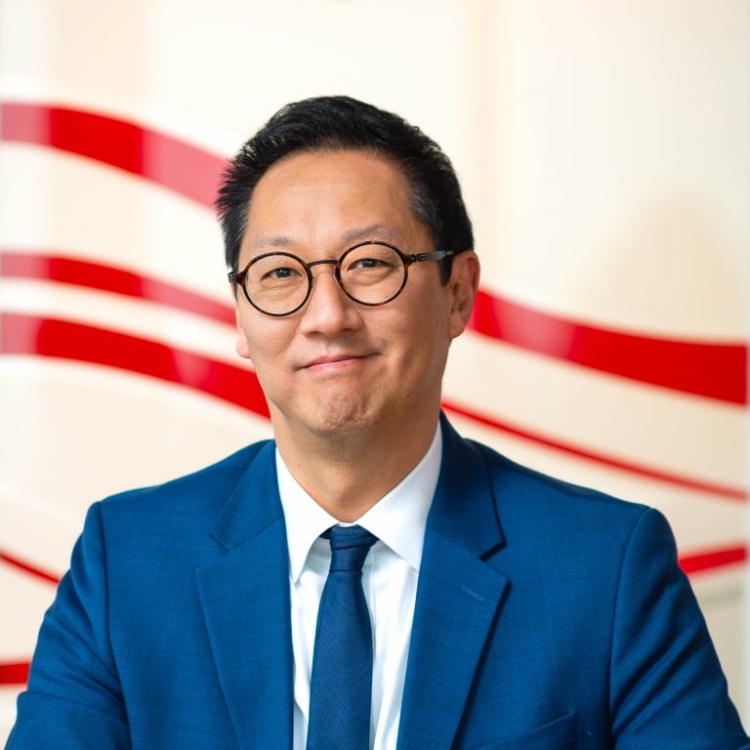 ‍Alan Clements
Hero of Humanity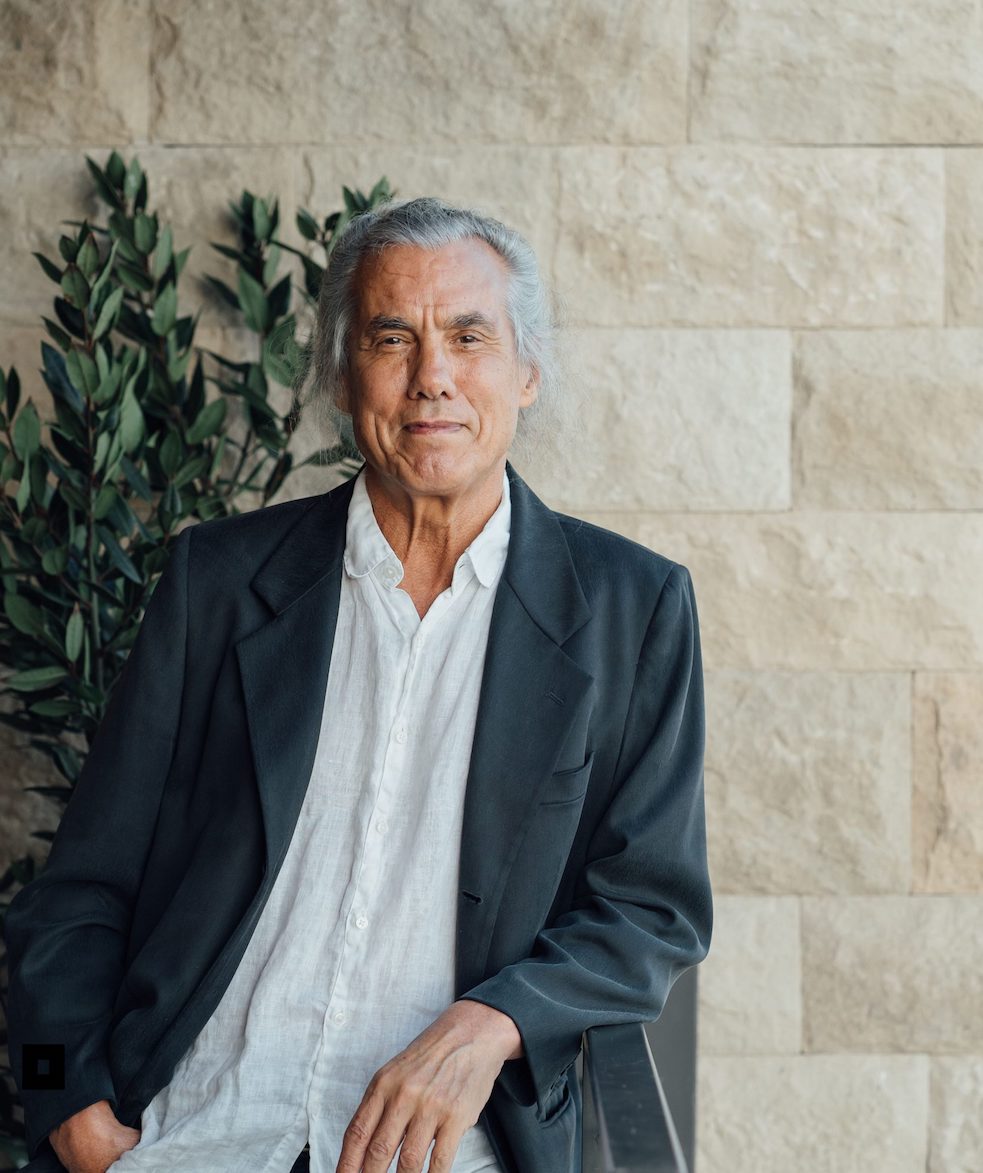 ‍Rick Ulfik 
Visionary Leader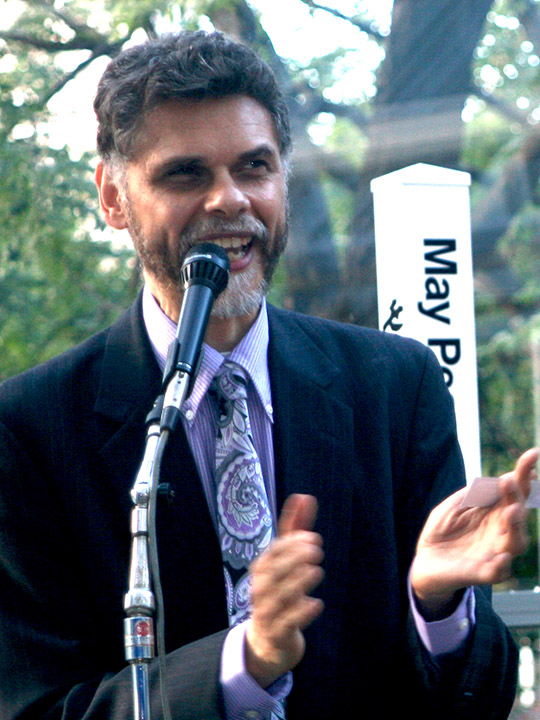 ‍Connie Baxter Marlow
Visionary Leader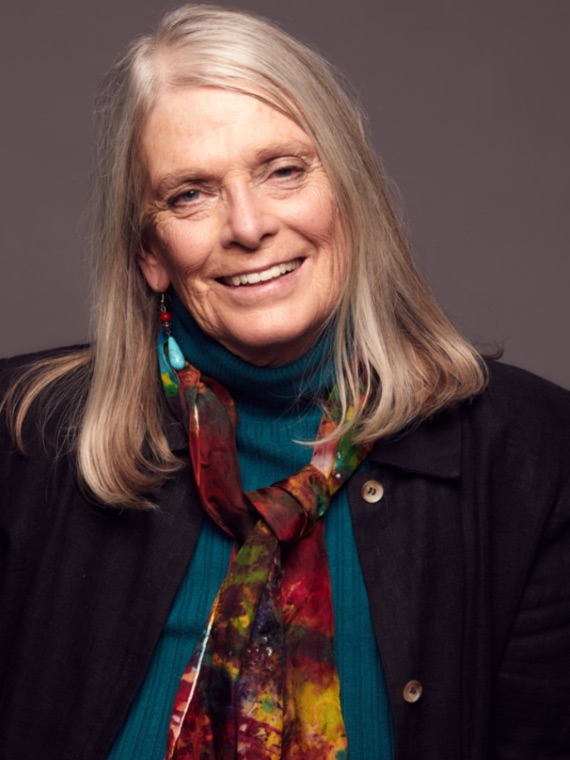 ‍Andrew Bailey
Visionary Leader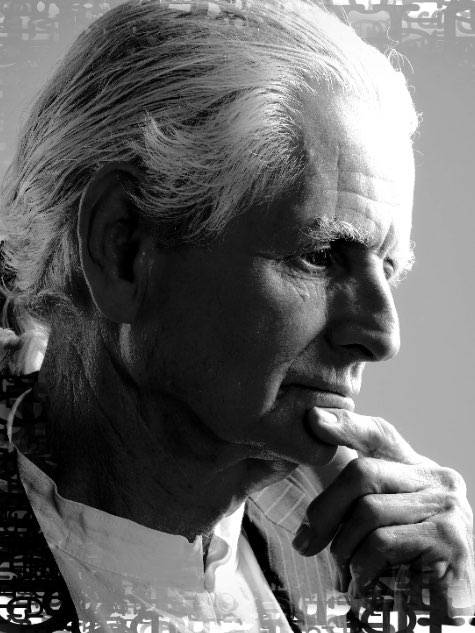 ‍Nicolas Janni
Visionary Leader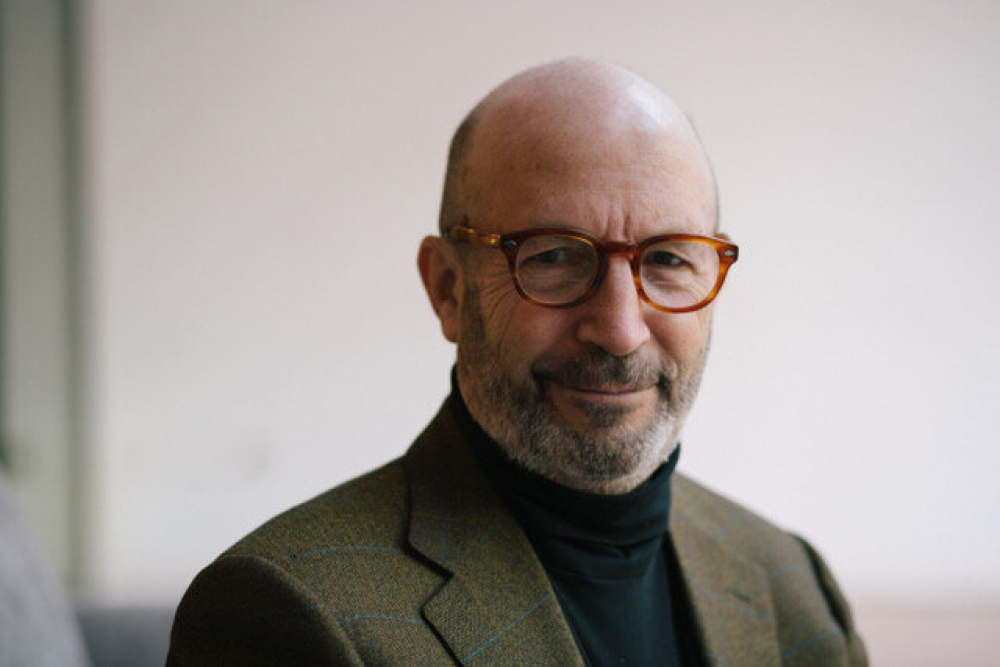 ‍Anneloes Smitsman
Visionary Leader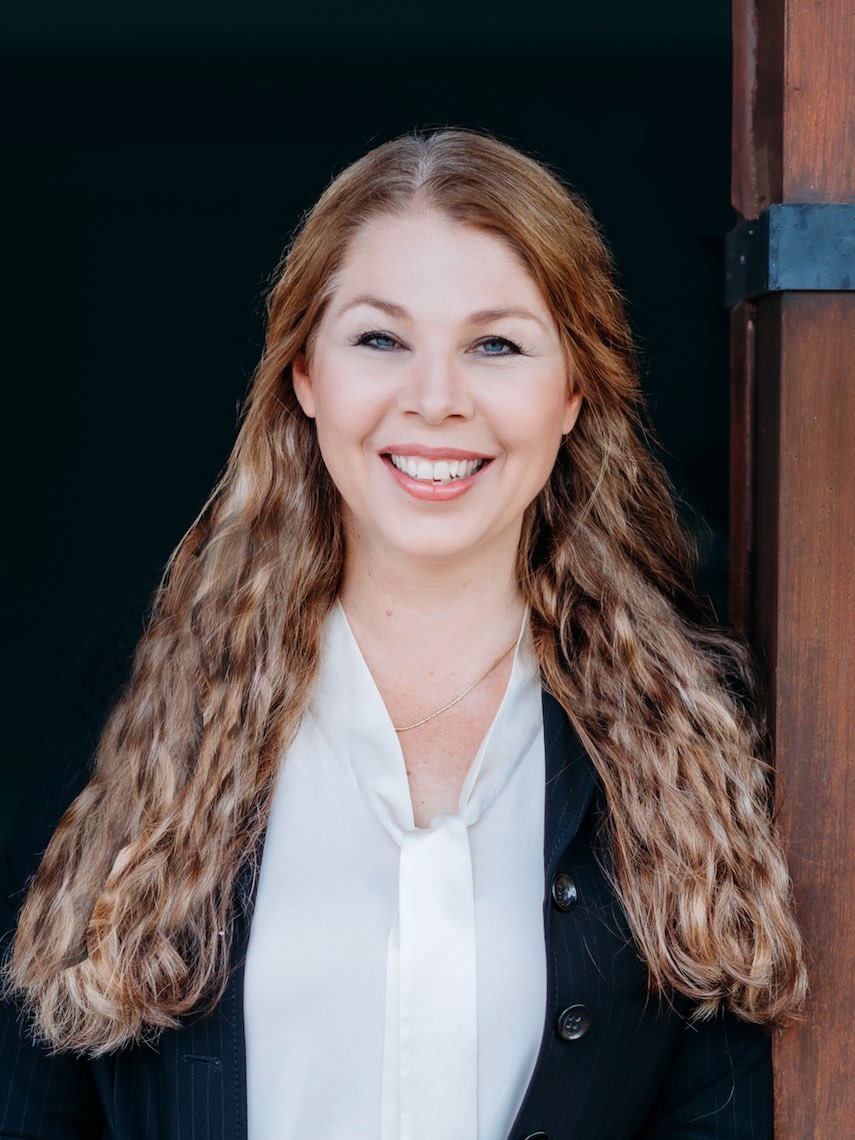 ‍Naz De Bono 
HEALTH AND WELLNESS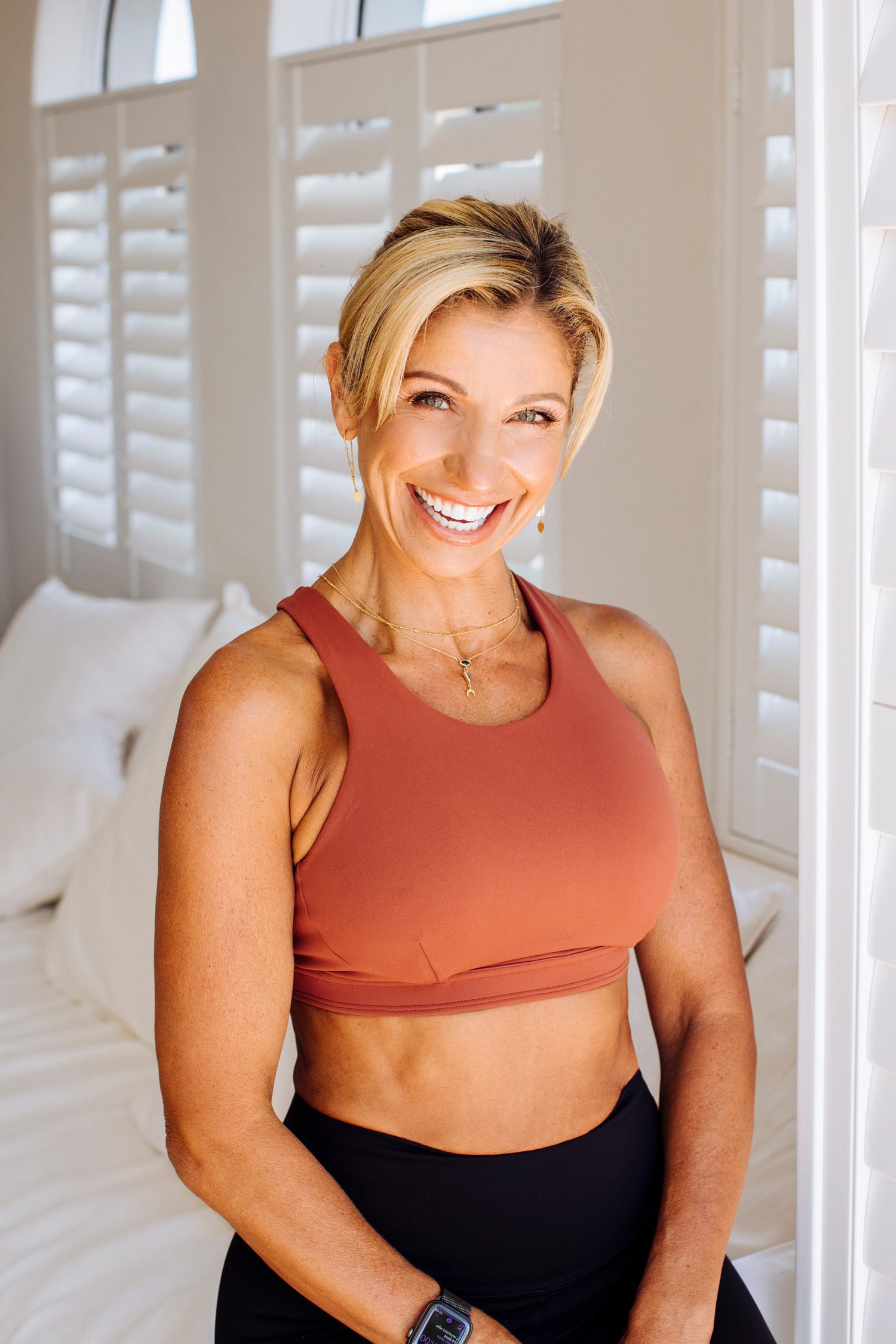 ‍Nancy Hermiston
MUSIC AND EDUCATION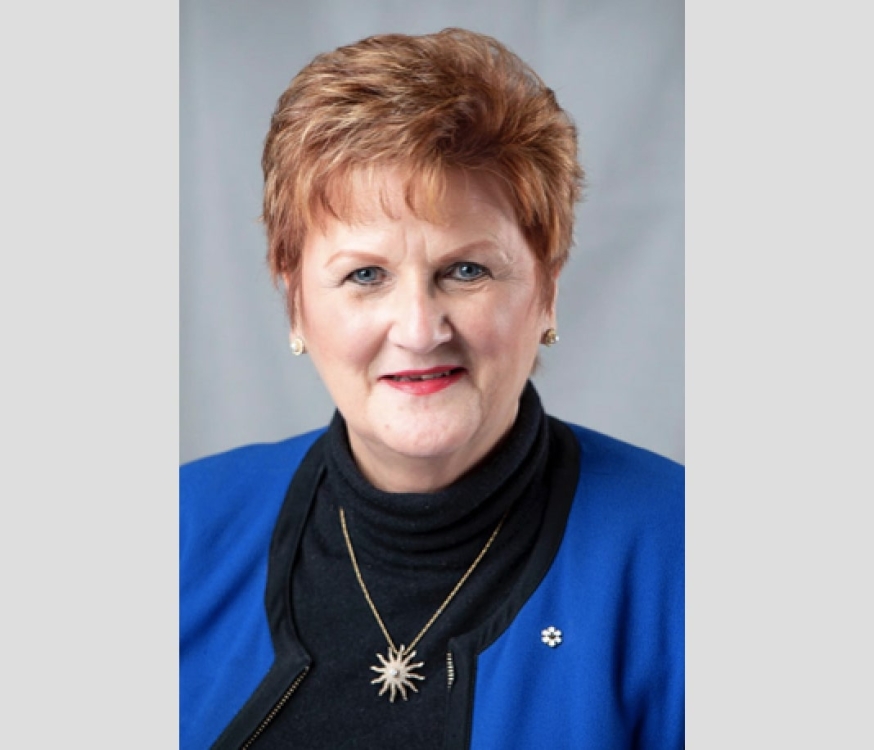 ‍Adil Kassam
PEACE AND COMMUNITY WELL-BEING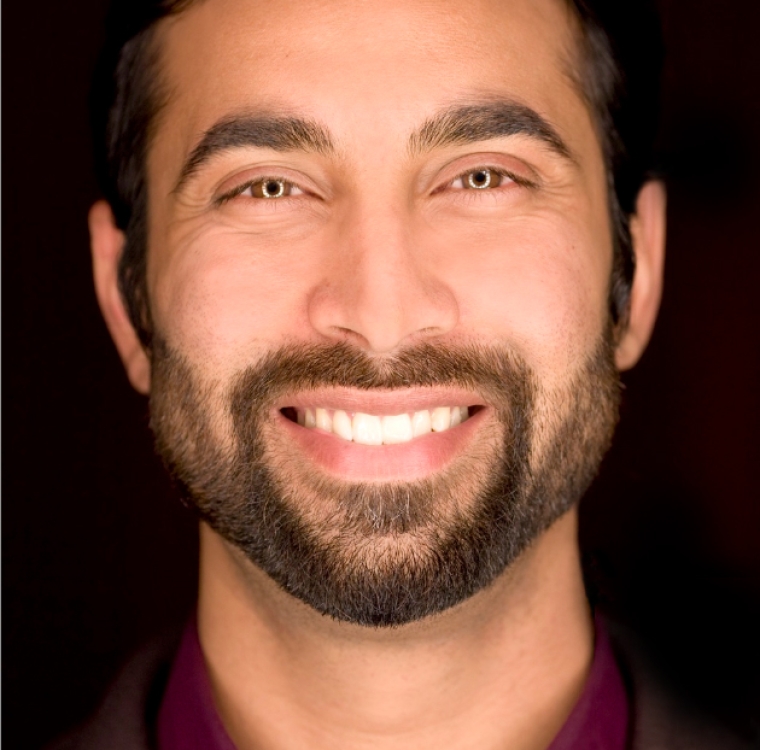 ‍Maureen Edwardson
HEALTH AND WELLNESS 
‍Nina Koevoets 
PEACE AND EDUCATION 
 ‍Paul Hsu
Visionary Leader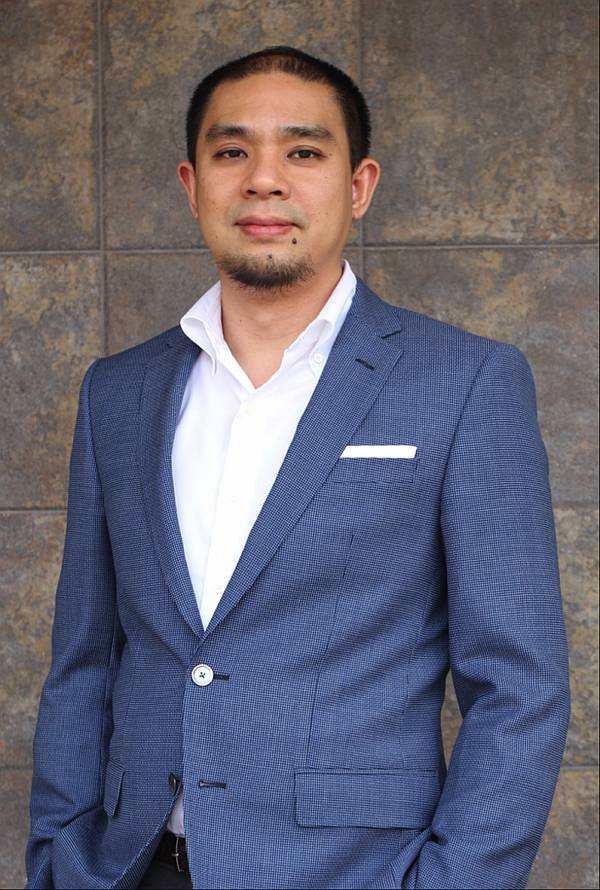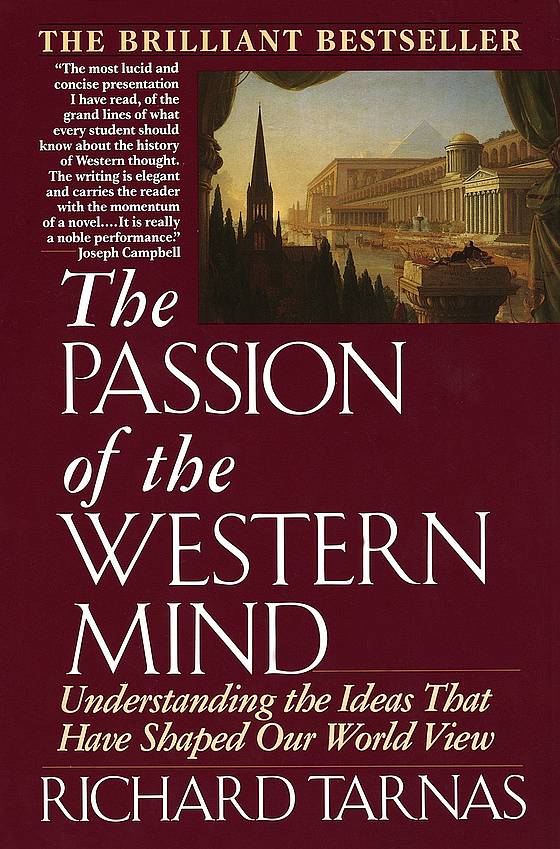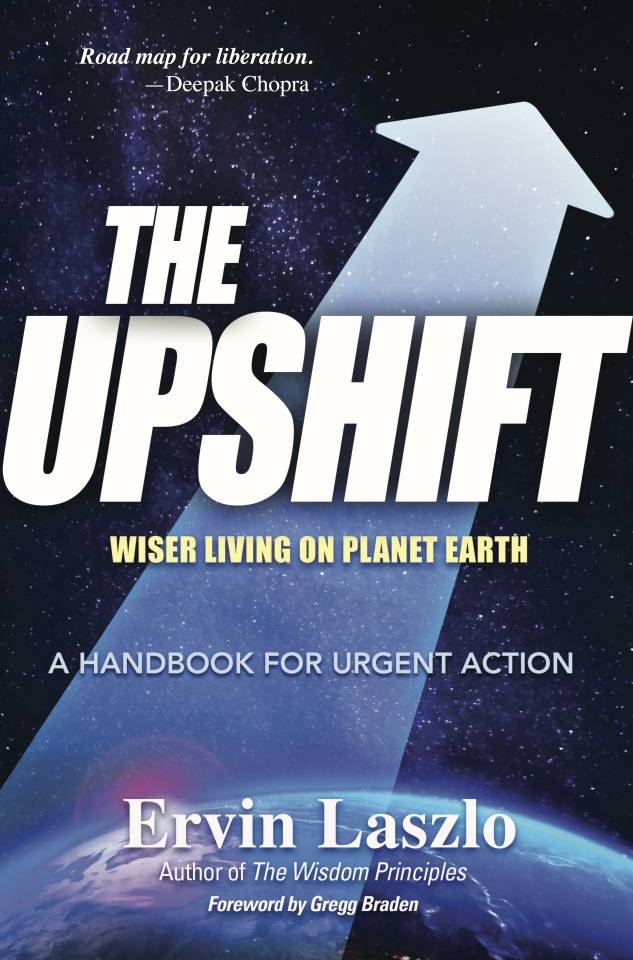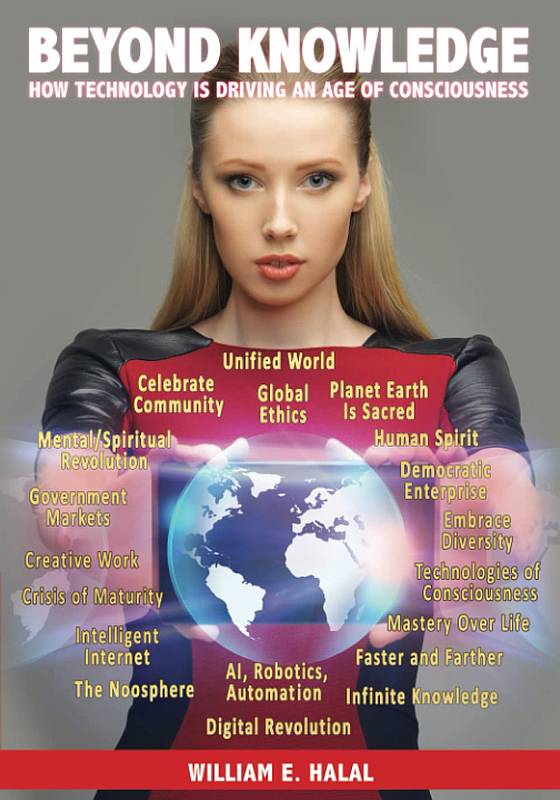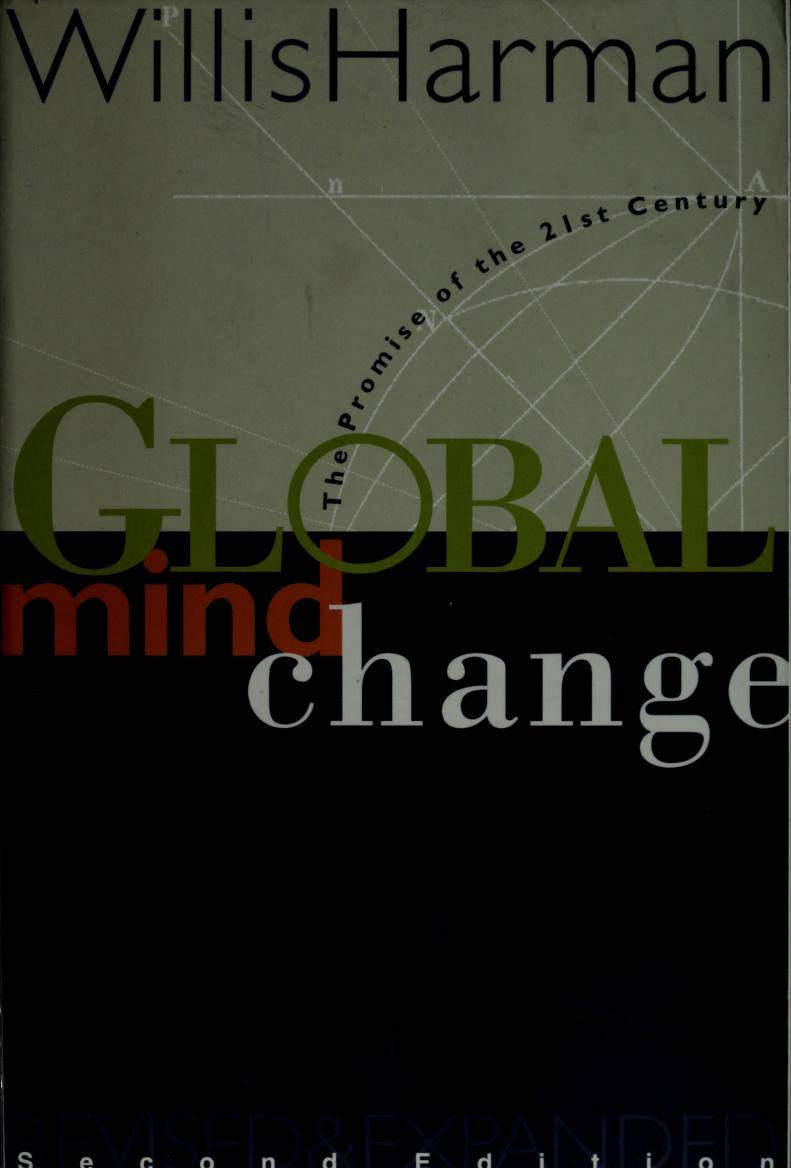 ‍Rama Mani and Alexander Schieffer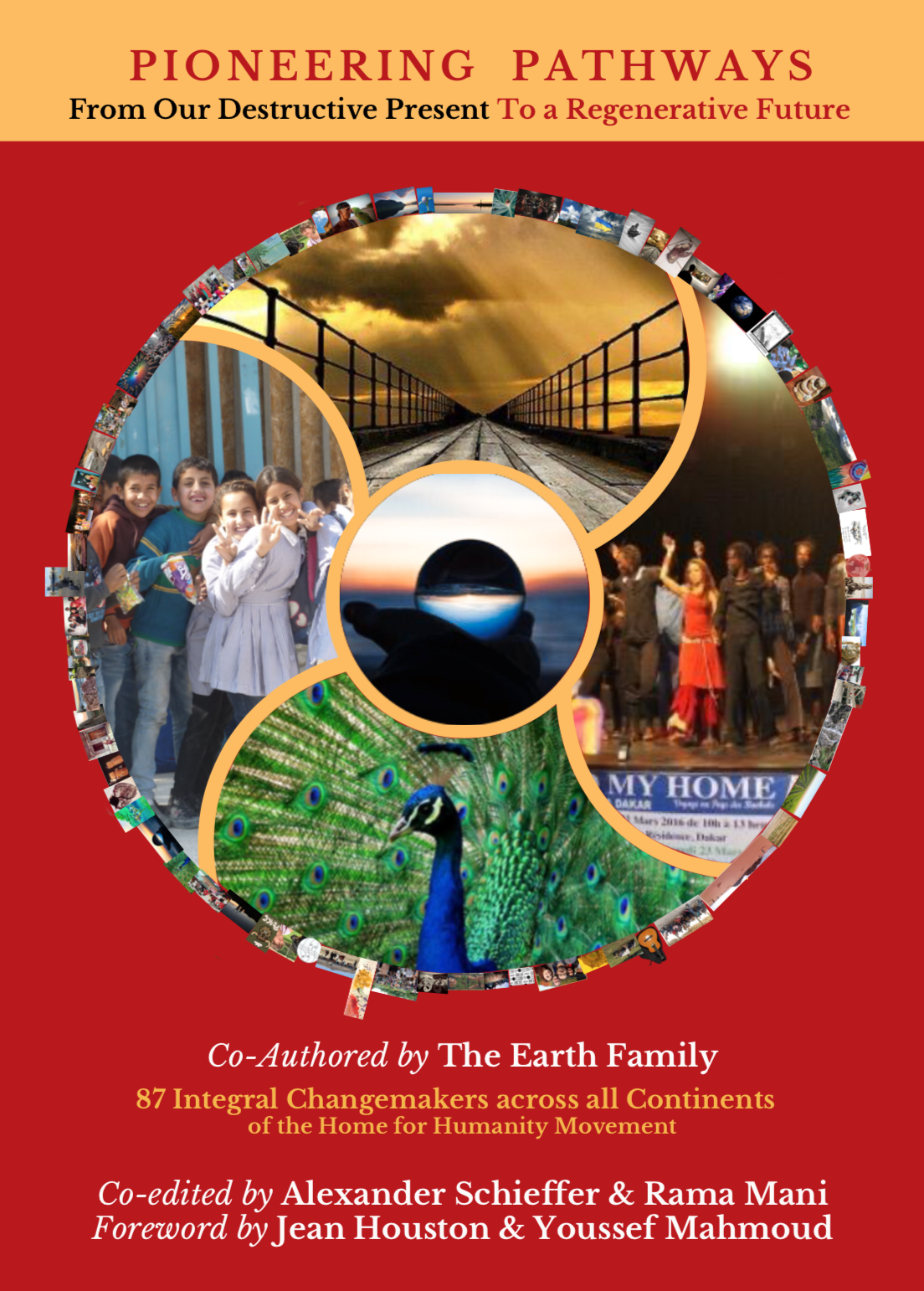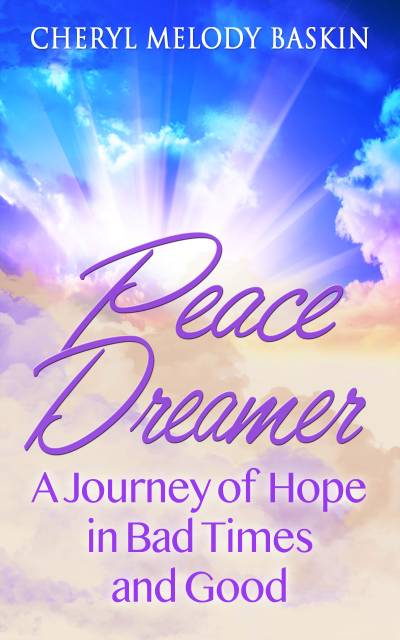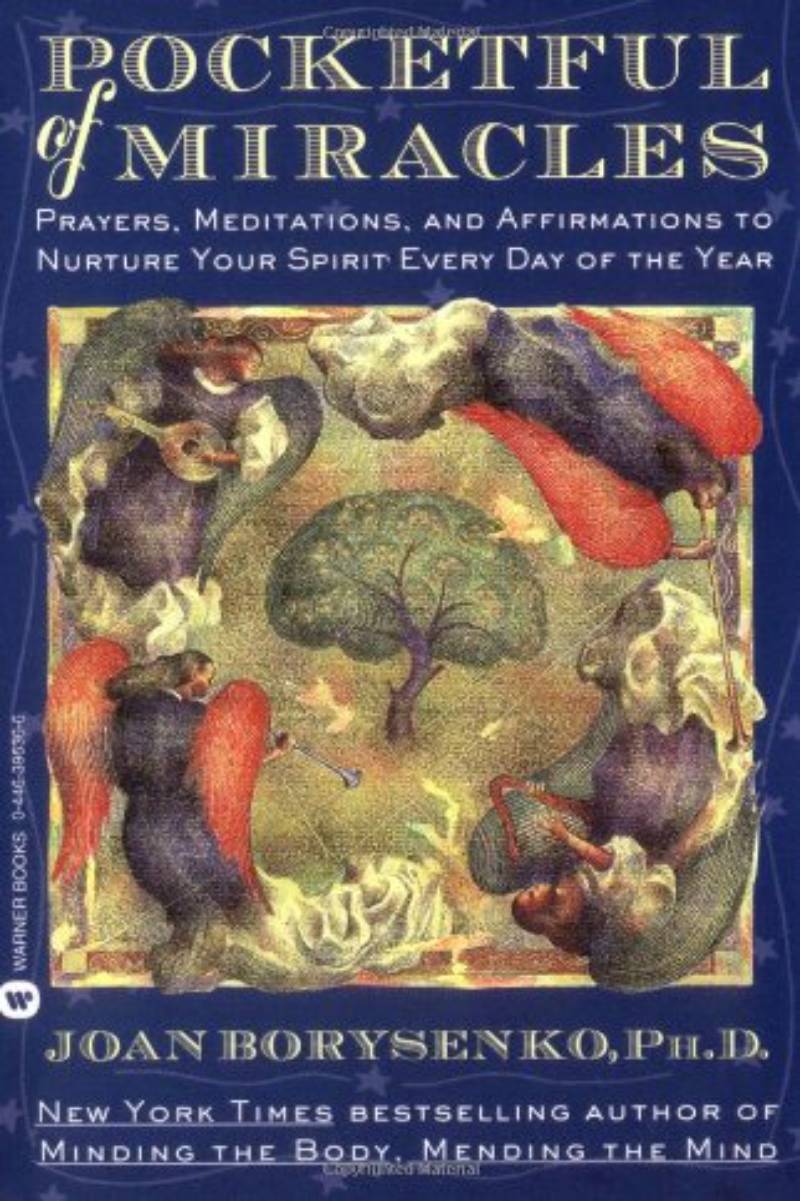 ‍Joan Borysenko and Gordon Dveirin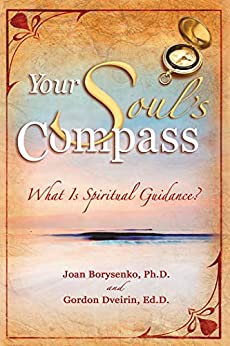 The Masterworks
Features the following examples of Visioneer award  winning musicians posted this quarter: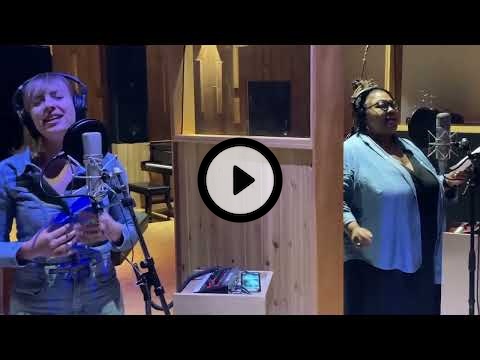 ‍Tatiana Speed presents Voices her newest single.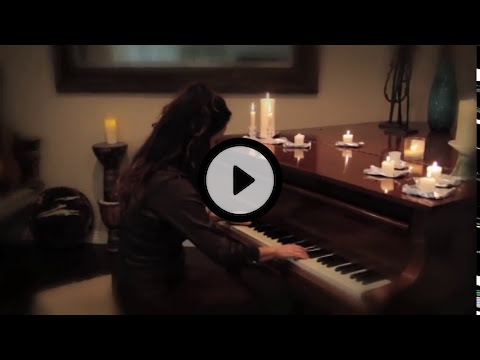 ‍Listen to peace itself presented by Visioneer Award winner Lori-Ann Speed in her beautiful exquisite piano composition
Love's Last Breath.          
‍BREAKING NEWS

We celebrate Visioneer Award winner Ricky Kej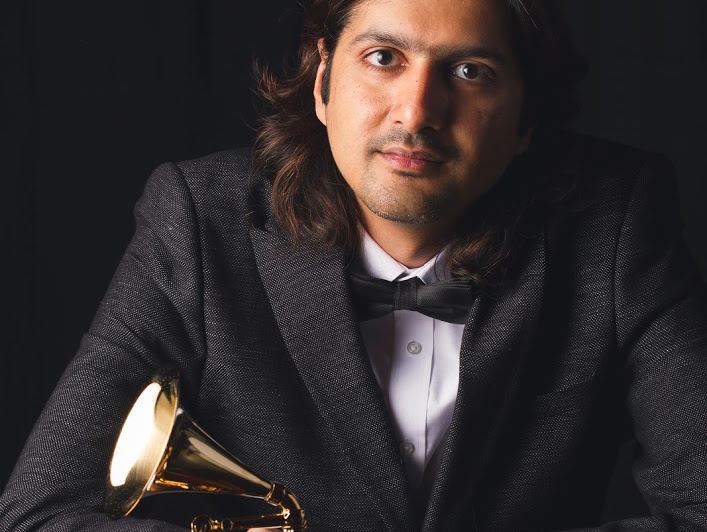 ‍Ricky Kej was announced as a UNHCR Goodwill Ambassador on 6th December 2022. In this role he hopes to share the experiences and talent of young refugee musicians to advocate for greater support and offer hope to refugees around the world.


We celebrate Visioneer Visionary Leader
Barbara Gaughen Muller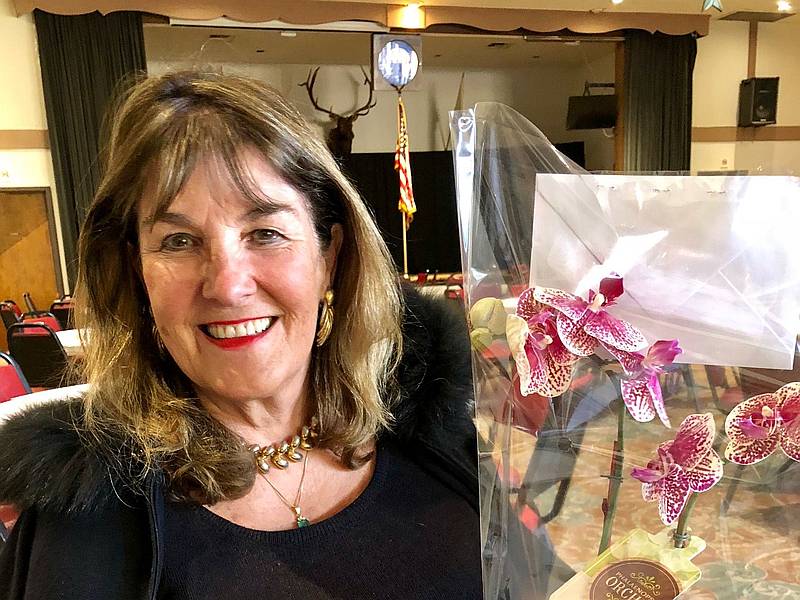 ‍Barbara Gaughen Muller, activist for peace in all it's formats, has been appointed  Chairwoman for the Rotary Action Group for Peace. 
https://rotaryactiongroupforpeace.org

She is also an active in many other Peace Initiatives including The Rotary E Clubs founded in 2016.  She hosts The 100th Peace Podcast https://peacepodcast.org. 

Congratulations Barbara for all these activities in creating Humanity's Golden Peace.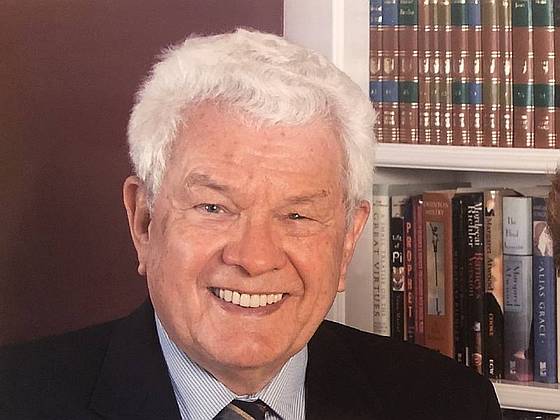 ‍Desmond speaking... 

Global Mind Change
We stand at the edge of a new age for humanity on planet Earth. Whether or not it is a time of human well-being depends on what we do today. 
Evidence is mounting rapidly of a world facing threat of societal breakdown as institutions and governments falter under the burden of coping with the existential polycrisis.

The challenge for humanity is to embrace a new consciousness of connection to replace the current consciousness of separation. The world we are experiencing today is the result of trying to build an interdependent global civilization using the same consciousness that has produced a history of many millennia filled with conflict and aggression. This is a contradiction in purpose and is doomed to fail.

Humanity is clearly facing the need to create a new story grounded in the values of kindness, compassion and collaboration to replace the old story of aggression, conflict and domination.

The intent of the Visioneers Project is to show that humanity is capable of inventing the new story. By showcasing examples of the best that humanity can be, we invite more of the same. By calling for Visioneers Leadership Circles to take action on identifying good work in their communities and on creating new projects of good work, we aim to produce a multiplier effect that will spread throughout the whole of society. 

By acting strategically in a collaboratory of like-minded individuals, organizations and networks working together for a higher purpose, we aim to ensure that at this pivotal moment in history the momentum moves in the direction of an "upshift" to a higher state of consciousness and the building of capacity to meet the challenges that lie ahead.

Global thought leaders have identified the decade of the 2020s as the time for a global mind shift away from a heritage of conflict and destruction toward a legacy of collaboration and accomplishment. 

Let us take up the challenge as a multigenerational initiative
in the service of humanity,
and let us commit to do whatever needs to be done
to ensure that the project succeeds.
‍The outstanding book by Visioneers George and Sedena Cappannelli, Do Not Go Quietly, begins with the following poem, which exactly hits the mark as the way forward to a flourishing, sustainable future for the generations that follow. 

These Churchillian words should be published in every thoughtful journal and magazine, but even that would not be enough.  We must find the way to broadcast widely this call for bold right action. 
No. we will not go quietly,
Not meekly into this or any other night.
We who cheered when Martin marched
And who first heard Rachel Carson's call;
We who lost our heroes to hate
And tried to find ourselves in love
We who died at Kent State
And cheered when the wall came down;
We who contributed to the loss of America's grace
And then celebrated the rebirth of hope
Into this or any other night.
We will harvest our experience
And bay at the moon of new possibility.
We will dance to life's mysteries.
And forge a path of renewed promise
We who hold in our hands and hearts
The power to resurrect the dream.
We who stood on the front lines before
And who are called once again
Will not go meekly
Not quietly
Into this or any other night.

We promise to not go quietly…Join the Visioneers.
‍The Invitation
Act to Nominate Our Fellow Visioneers
We invite each Visioneer to consider their own community and to soul-search to ingather from whom they admire and respect, those who need to be part of this team. With that talent, we will create the future.
We look forward to hearing from you with your nominations and be assured we will make the rest easy. Send the information to Gerri , Tatiana , or Desmond . 
Let's go for it.
‍‍209 - 1628 1st Avenue W
Vancouver, BC  Canada  V6J 1G1