Many of our initial Visioneers are active members in our team and we collaborate with them and consult them for advice and guidance. 
Our Visioneering Team was formed out of a need for motivated, future-thinking people to come together to create and support good works and good-work projects around the world.
Our mission: to showcase good work projects, provide mentorship and learning opportunities, and connect Visioneers with each other and build a global network of changemakers on our online platform: the Visioneers International Network – Web of Good Work.
Visioneering Team Members, like our change-making Site Members, occupy all walks of life and are united across discipline, background and nationality by the simple fact that they have come together to serve, lead and strive towards a transformed society on a planet that will be sustainable for generations to come!
Tatiana Speed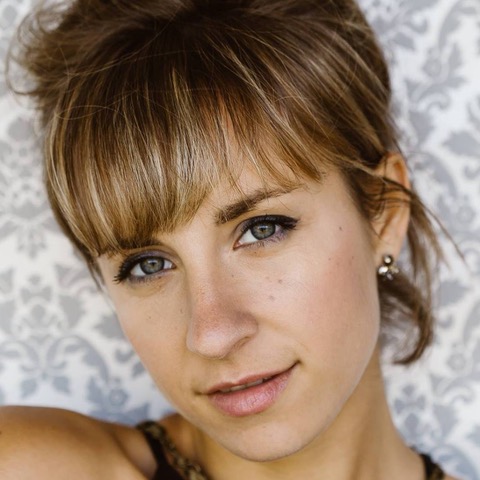 Tatiana graduated from UBC with an interdisciplinary degree in Political Science, ethnomusicology and women's studies. She also received a jazz diploma in voice and piano from VCC. As a singer/songwriter dedicated to social change, Tatiana has taken her music around the world, performing for significant international events such as the Peoples Climate March in New York City, COP 21 in Paris, France and most recently in Islamabad, Pakistan for the World Peace Youth Summit.  Sharing a message of peace and unity, while raising awareness for different humanitarian causes, Tatiana has worked in collaboration with Indigenous communities, grassroots organizations and student initiatives raising money and awareness for disaster relief, climate change and women's empowerment.  In 2015, Tatiana founded the initiative Music for Change, a workshop designed to raise awareness for Climate Change, which she has brought to universities and youth groups in Vancouver, New York, and Paris.   
Alongside her music-based activism, Tatiana has also been involved as a researcher, speaker and educator with Climates, a social change group made up of students and young professionals from around the world dedicated to finding innovative solutions to climate change while educating and empowering the next generation to take action. Now working with the Vancouver Chapter of the Visioneers International Network, Tatiana is as committed as ever to global transformation and bringing the world's change-makers and innovators together to achieve this.
Shannon Cairns
Shannon has a business background in administration, bookkeeping, and finance.  She worked in the finance industry from 2000 to 2015, at which time she changed career directions and started working as Dr. Geraldine Schwartz's assistant at the Vancouver Learning Centre where she was introduced to the extraordinary concept of The Visioneers International Network.
She started working with The Visioneers International Network as the Executive Assistant and Director of Communications.  But in early 2018, decided to follow one of her passions, food, and is now studying Holistic Nutrition at the Canadian School at Natural Nutrition, expecting to graduate as a Registered Holistic Nutritionist in March 2019.  She is still involved with The Visioneers International Network, helping out whenever needed.  Shannon has also served on the Board of Directors for The International Foundation of Learning since 2018.
Shannon was born and raised in beautiful British Columbia, Canada.  Her favourite pastimes include learning about food, testing new recipes, creating/crafting, enjoying the ocean, long walks exploring, and keeping organized.
Mia Cosco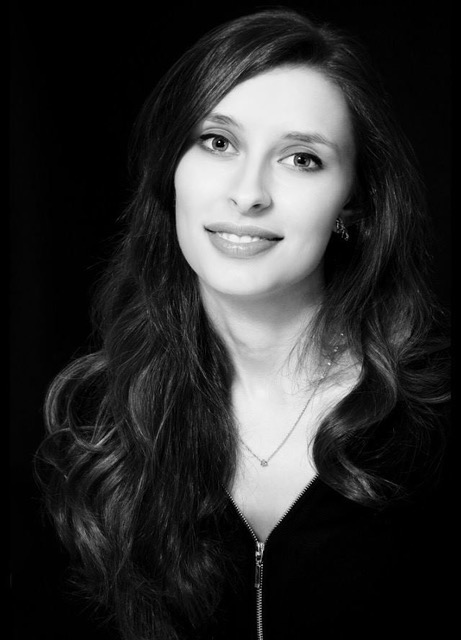 With a deep passion for healing hearts and minds, Mia Cosco has dedicated her life to advancing psychology to integrate the newest paradigms in science for mainstream acceptance and societal benefit. While in school, Mia worked as a Behaviour Interventionist where her personal philosophy of love translated into enhancing social skills for children with autism and ADD/ADHD.
Mia turned her extensive experience in psychological office managment and multimodal healing into working alongside the founder at Elevation Capital on personal brand management, project fundraising, and outreach towards partnerships. It was not long that she was recruited by The Visioneers to manage projects of both large and small size to bring her knowledge of impactful healing and conscious business to the forefront. Presently, she manages everything from publishing revolutionary futuristic novels, to managing events with industry and thought leaders in sustainability, to boosting startups and exposure to some of the foremost leading motivational speakers. If the calling is making a difference in the world to create a better place, Mia brings her heart, mind, and soul entirely to the job.
Mia is passionate about the arts and humanities and is an avid reader, singer, songwriter, and pianist. She serves as a loyal practicer of yoga and meditation.
Selin Bilgin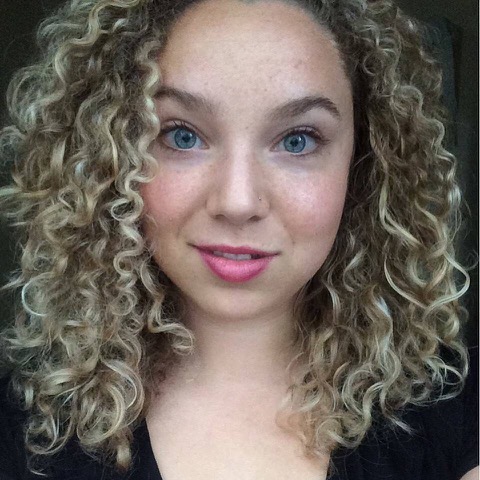 Selin Bilgin is a dreamer, doer, nature-lover, and believer of the best in humanity. She has always loved taking a leadership role within her community - from previously hosting a weekly radio show on CKXU 88.3 FM, to being on the Board of Directors for the Lethbridge Public Research Interest Group, to coaching leadership and professional development programs in Vancouver, Canada. As she aspires to bring people together and continually educate herself, she decided to live in Argentina in 2012 to immerse herself in a different culture. After graduating from the University of Lethbridge with a degree in Modern Languages: French and Spanish, she again pursued a lifestyle unknown to her by moving to the interior of British Colombia to live on organic farms and to learn to grow food. She has been on the Youth Core team in the Vancouver Chapter of the Visioneers International Network since 2018, and currently lives in Calgary, Alberta, while pursuing her studies in Holistic Nutrition at the Canadian School of Natural Nutrition. Her passions of community, marketing, leadership, culture, and the natural world add a unique dynamic to the Visioneers International Network, where she looks forward to growing the reach and impact of this incredible vision and organization. 
Vivianne Castro-Salinas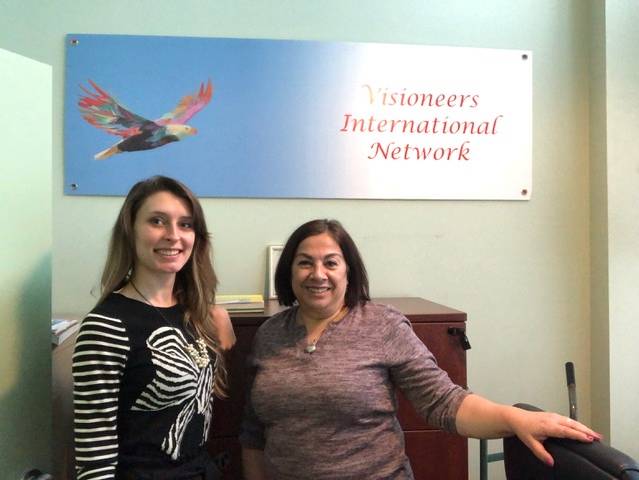 Viviane Castro-Salinas attended the School of Journalism at University of Chile in Santiago. She worked in the private sector in Colombia and Chile for over ten years, while becoming increasingly interested and involved in human rights activism and advocacy and ultimately joining the Chilean Commission for Human Rights. Viviane later focused on environment & development issues, joining the Brussels-based EarthAction Network, a global organization campaigning for environmental, peace and justice issues, and supporting its launch at the UN Rio Summit in 1992. 
She set up and coordinated EarthAction's Regional Office for Latin America & the Caribbean in Santiago, and later created EarthAction Santiago, a local organization focusing on environmental issues such as desertification and local sustainable water management, public education on recycling, and empowerment of rural women leaders in communities threatened by large investment projects, among others. Viviane represented EarthAction at multiple UN meetings related to the UN Convention to Combat Desertification, including several COPs, while participating in an international network (RIOD-LAC) monitoring the implementation of the Convention by national governments. She also consulted for the Chilean National NGO Association "ACCION", coordinating global and regional campaigns on their behalf, such as the Global Call against Poverty (GCAP) and the "Beyond 2015" campaign. 
A mother and grandmother, Viviane is currently an Executive Assistant to Dr. Geraldine Schwartz, Senior Psychologist and founder of the Vancouver Learning Centre.
Jamie Magrill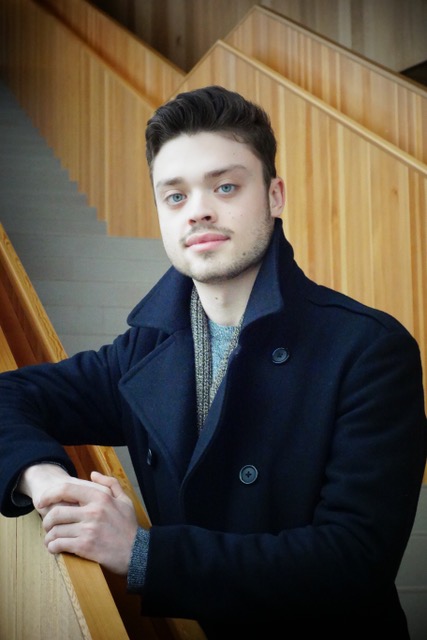 Jamie Magrill completed his BSc from the University of British Columbia in 2018, with a focus on Cancer and Diabetes Research. He is most interested in creating strong community-based tools and platforms to build connectivity and improve outcomes for folks in the social, philanthropic, and environmental good-work and start-up communities. With five years of biomedical research experience, and six years of volunteer leadership in student services, healthcare, adaptive aquatics and STEM teaching and outreach across BC, Jamie comes to the table with a wide variety of experiences and skills that enable him to empower and guide people and projects to achieve their best results; helping the people who help make the world a better place.
With connections at organizations and institutions ranging from the University of British Columbia, Let's Talk Science Canada and Genome BC, to local changemaker organizations such as Stanstronge Pool and the Dr. Peter Centre for HIV/AIDS Palliative Care, to international institutions including Nobel Laureates For Education, Jamie is able to draw on a diverse network of changemakers to enact change at the local level, starting with the Vancouver Chapter of the Visioneers International Network!
Geraldine Schwartz
Geraldine Schwartz is a psychologist, applied scientist and educator. As founder and Principal of the Vancouver Learning Centre, she has spent more than 30 years transforming the lives of hundreds of young people faced with learning challenges. She is founder and President of the International Foundation of Learning, a non-profit organization focused on learning for leaders. As co-founder of the Institute for Ethical Leadership, she is a strong voice for leadership grounded in right action.
Gerri has had a unique history of success in leading large projects of integrity and good work to successful fruition by working outside the margins of any particular organization to connect, invite and inspire both their leaders and their rank and file to work together on a new transformative enterprise.
People join her teams in order to accomplish a common goal. The common thread on this unusual career journey is that each project was based on a new and creative idea that didn't exist, that pushed other projects and their participants to embrace advances just appearing on the horizons, not as wishful thinking, but as the result of sound science and research so integral to her doctoral training at McGill where she earned an interdisciplinary doctoral degree in Psychology and Education under the mentorship of outstanding leaders in the field.
Desmond Berghofer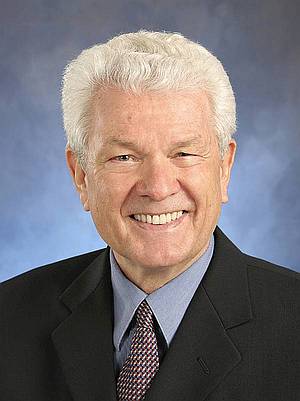 Desmond Berghofer is a leader of new thinking for a sustainable future. He brings a lively and diverse perspective to his work, ranging from business management consulting to the writing of futuristic fiction. He is an educator, author and consultant on leadership and the creative management of change.
Desmond holds a Ph.D. in Educational Administration from the University of Alberta and a BA from the University of Queensland. He is the President of Creative Learning International which he co-founded with his wife and business partner, Dr. Geraldine Schwartz, in 1988. He is the author of The Visioneers: A Courage Story about Belief in the Future, a futuristic novel, which is the inspiration for the Visioneers International Network.  Desmond is the author of several other novels that speak to right action in the service of high ideals.
A lifetime of experience in teaching, government service and entrepreneurial work in business brought him to Vancouver, Canada, where he now makes his home. As well as being President of Creative Learning International, Desmond is Chairman of the International Foundation of Learning and co-founder of the Institute for Ethical Leadership. All three of these organizations are committed to acting to raise the quality of human interaction towards peace and sustainability.