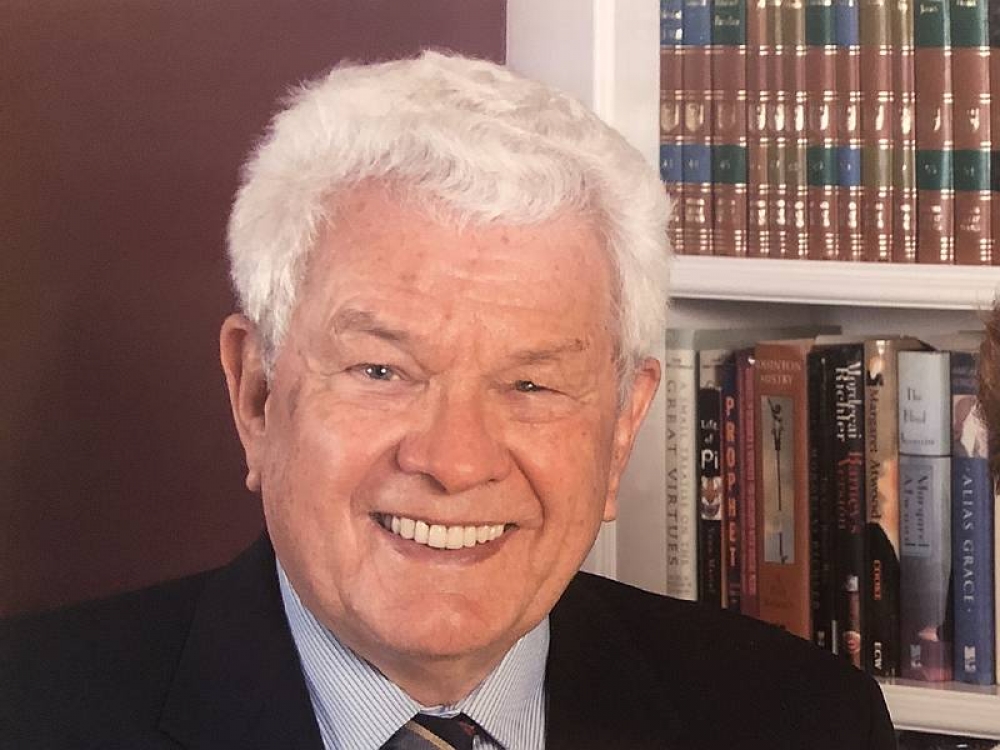 Desmond speaking...
Synchronicities in a Time of Confusion

For those who are paying attention, an amazing display of synchronicity is occurring at the forefront of thinking about the way out of the seemingly impossible impasse of compounding existential crises facing humanity.
Just as the Visioneers Project is planning a bold launch declaring the sure and certain evolution of humanity towards goodness and planetary cooperation, two new books have appeared showing the possible way forward on a timeline as short as the decade of the 2020s.
After three quarters of a century of slow revelations in which scholars and forecasters have been warning about the world's march into a non-sustainable future, the tempo of warnings and proposed solutions has intensified, shifting the timeline from decades to mere years. This also coincides with the work of the United Nations setting out 17 Sustainable Development Goals for achievement by 2030.
It is as if a tsunami of action for rescuing the world from human predation
is now sweeping over us, and we are being challenged to ride the wave
into a sunny shoreline now becoming partly visible through the flung spume.
The first of the two books presaging immediate human progress on our existential problems is Beyond Knowledge: How Technology is Driving an Age of Consciousness (2021), written by Dr. William Halal, Professor Emeritus at George Washington University DC and recognized as one of the top 100 futurists in the world. In this timely book, Bill Halal sets out the structure of a Life Cycle of Evolution from the beginning of the universe 13.8 billion years ago to our present time, in which humanity at an exponentially increased rate of change has just reached the apex of an Age of Knowledge and is heading into an Age of Subjective Consciousness. Halal's timeline for seeing substantial progress into the Consciousness Age is the next five to ten years.
Coming hard upon Bill Halal's book is the latest publication of planetary elder, philosopher and system theorist, Professor Ervin Laszlo. Released in February 2022, Laszlo's book is entitled The Upshift: Wiser Living on Planet Earth. It is a "handbook for urgent action" for "achieving our highest levels of individual and collective action." Taking off from the precept that one must be the change that one wants to see in the world, The Upshift outlines what each and every conscious and responsible human being can and must do to choose a future of thriving for the human family. Laszlo's vision of that future world, attainable he believes to a large degree by dateline 2030, is rich with poetic imagery drawn from his beloved field of music:
"Together we shall create the most beautiful performance ever attempted:
life and governance fused into the synergistic energy of music,
resonating and singing to all corners of the universe."
It is an Upshift to a higher order of global consciousness rather than a Downshift to go deeper into the quagmire of outdated beliefs and behaviour that have brought us to our present state of multifaceted global crises. Laszlo believes that we are now at the tipping point for that Upshift or Downshift to occur in the world system, and that the shift will occur soon and quickly.
Coincident with the intellectual fervour created by the developments described above, comes in February 2022 what appears to be a devastating step backwards for humanity, as Russian dictator, Vladimir Putin, launches the most egregious military assault on human well-being and world stability since the darkest days of aggression launched by Adolf Hitler and his Nazi regime in the 1930s. We can pessimistically see this as confirmation that a future of peace and harmony across the world is beyond the capability of humans to achieve, or we can see it from a different perspective.
The perspective I prefer to offer is that Putin's assault is an egregious example
of resistance to the collapse of the old paradigm that must dissolve
before a new one can replace it.
We can expect more examples of this in the coming years (though hopefully not stained with blood as this one is), not just in geopolitical affairs, but also in economics, corporatism, and industrial activity—in fact, in any of the spheres where human activity in the old paradigm has been carrying us towards the abyss.
We can expect pain and suffering everywhere, but we should not interpret this as breakdown, but rather as dissolution of a destructive human presence on Earth, which is in the process of being replaced by something much more wholesome and unified. We cannot expect to see Laszlo's Upshift without the pain of dislocation as the way we live undergoes radical change— everything from our consumption of products to our choices to exert pressure on the Earth in a myriad of ways, and our exploitation, conscious and unconscious, of other peoples, particularly in the poorest countries. The essential requirement as we go through such birth pains is that we understand the process and hold fast to a vision of the possible future world we are striving to create.
Nature provides us every year with the model we must seek to emulate in human affairs—the transformation from the rigours of winter to the birth and renewal of spring. There will be unexpected wintry blasts in company with warm and sunny days, but the full flowering of the new season will surely come.

The spring of a new global paradigm to replace the old
that has gripped humanity for too long, can be nurtured into life
with intention only by human consciousness.

We are being called to be midwives to a new global consciousness of peace, harmony and sustainability that is now building, especially while we act together as a catalyst of this new time in human evolution.

Let us then join our voices and speak loudly together with a common message that we are a noble species, intimately connected to each other, and evolving in all our magnificent diversity towards goodness; and that we need to act with intention, passion and resolution to create our future on that central ethos.

Let us embrace with enthusiasm and humility the role we are being called upon to play, uplifted by a spiritual understanding that in the words of Visioneer Heroine of Humanity, Anne Baring,

"We are the voice of the cosmos waking up on the planet."