Can you imagine participating in this Virtual Expo humming with life as an experience and global model of people and projects of extraordinary human goodness and nobility available to anyone anywhere with an Internet connection?
What makes the Visioneers Web of Good Work project unique?
The Visioneers Web of Good Work has two key functions:
1. Showcase and Promotion (as a permanent record)
The Visioneers Web of Good Work Virtual Exposition is the expression and display of the most outstanding projects of good work and people across the whole panorama of human activity in a borderless human community across the full diversity of age, race, belief and nation.
The Visioneers Virtual Expo displays work that is shareable and allows Visioneers to provide and receive mentoring, advice and example across the global community for people who might want to put these projects to work in their own communities.
The projects and people are displayed on the Virtual Exposition in 11 categories or corridors of human activities, which open up into individual pavilions displaying this work and providing contact links to the websites of each project, or to each lifetime achievement display.
The corridors display innovative projects in the following categories:
Education
Environment
Community Well-Being
Health and Wellness
The Arts
Peace
Youth
Activism
Entrepreneurship
Two special sections complete the Visioneers Virtual Expo:
Visionary Leadership
Heroes and Heroines of Humanity (living or dead)
These two corridors will open up into pavilions with "rooms" for entry into "mini archives" or "lifetimes of magnificent achievement" showcasing the extraordinary wisdom of these global citizens across the 20th and 21st centuries.
NOTE: We intend to award Dr. Robert Muller, Assistant Secretary General of the United Nations to 3 Secretaries General, responsible for the creation of 11 of the 33 UN Special Agencies, and Chancellor of the United Nations University for Peace, with the first distinction as Hero of Humanity in 2020, when the United Nations celebrates its 75th anniversary.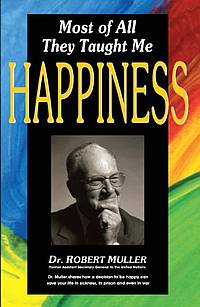 2. Connection
Every Visioneer can join and enter this community and display their own good work (optional) or something they would like to do but need help with. They can connect with others of like-mind and interest around the block, or across the world, to establish new exciting relationships with others like themselves dedicated to the service of humanity.
Every Visioneer can invite others to join, and can nominate outstanding projects and people for an award and for a place in the Virtual Exposition.
What is the Unique Value of the Visioneers Project?
The Visioneers International Network Web of Good Work provides the opportunity for people interested in making a contribution of service to humanity to magnify and connect their own good work to current and future generations as we create a permanent online display of the possibilities of a quality civilization that embraces and promotes the most outstanding work of ordinary citizens from every source and corner of the world, and enables Visioneers to connect and to share and build their digital relationships with like-minded individuals.
Further, the ongoing presence of the Visioneers Web of Good Work will allow for a continuously growing record of progress as we collaborate, share, piggyback, and connect with global citizens wherever the Internet is available.
We ask those with both a deep and profound concern for this planet, its people, and its future and with a joyful pride in the nobility of our species and in the best of human achievement to join us.